Almaz Antey hands over radar data on MH17 inquiry, Moscow calls for other countries to follow suit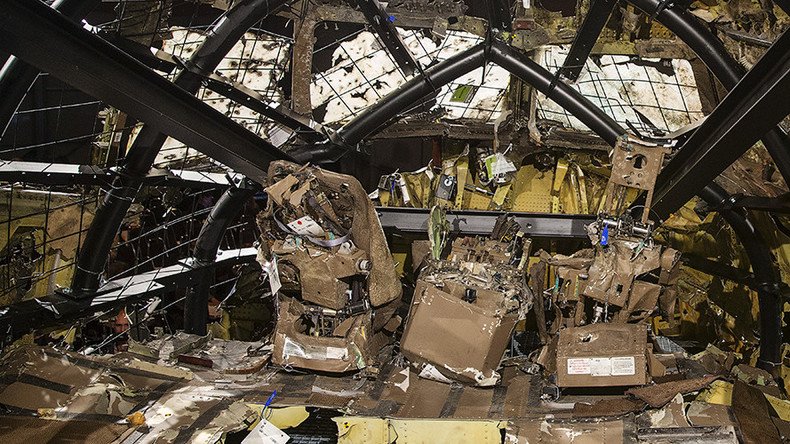 Russian arms producer Almaz-Antey announced it has handed over radar data on the MH17 crash inquiry. Moscow urged its international partners to share their relevant information as well.
Russia corporate group Almaz Antey, which is also a producer of the BUK missile system, announced it had handed over the relevant radar data on the MH17 crash to Russian law enforcement agencies.
In its official statement, the company said the data in question is "the so-called initial radar images of the airspace in raw form." That includes the registration of movements in the airspace over Eastern Ukraine on the day when the Malaysian Boeing went down in the area.
On Thursday, the official representative of the Russian Investigative Committee, Vladimir Markin, announced that Russia will pass this fresh batch of information on the MH17 crash to the Dutch-led international investigators.
The spokesperson for the Russian Foreign Ministry, Maria Zahharova, told journalists on Thursday that the move is crucial, since the information is "awaited by the relatives of the crash victims."
"The move by the Russian company should become an important and relevant example for all other countries and anyone who has any information in order to understand what happened two years ago in the skies over Ukraine," Zakharova said.
On September 28, the Dutch-led international investigators are set to release their final report on the criminal probe into the crash. The document is expected to shed light on the exact location from where the Boeing was shot down and the side responsible for the incident.
In July, the British-based outlet Bellingcat issued a report, which contained allegations that the plane might have been brought down by the rebel forces in Eastern Ukraine.
It has also cited information that the exact BUK missile system, allegedly responsible for the downing of the plane, was spotted earlier in Russia and belongs to the Russian army.
In September, a group of Russian activists named "Anti-Bellingcat" released two reports countering that view. Anti-Bellingcat, which includes activists, journalists and aviation experts, claimed that the British outlet neglected technical facts in their review and simply tried to match allegations to their theories.
The Malaysian Boeing MH17, which was en route from Amsterdam to Kuala Lumpur, crashed over Eastern Ukraine on July 17, 2014, killing all 298 people on board.
You can share this story on social media: