Taiwan asks Google to blur images of its military facilities on disputed South China Sea island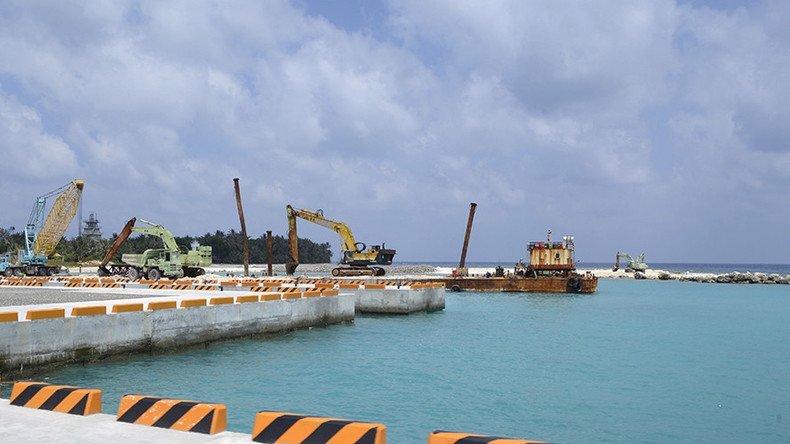 Taiwan's Defense Ministry has requested Google to blur satellite images it uses in its services of the Itu Aba Island in the contested South China Sea to conceal from public view the new military structures it holds in the area.
READ MORE: Troops land from air & sea in spectacular finale to Russia-China naval drills
"Under the pre-condition of protecting military secrets and security, we have requested Google blur images of important military facilities," Taiwan Defense Ministry spokesman Chen Chung-chi said on Wednesday, as quoted by Reuters.

Taiwan's Defense Ministry stressed the information on the structures was highly confidential, refusing to give details about their purpose.

"It is inconvenient for us to reveal any military facilities we are installing on Taiping Island and what their purposes are, as they are all considered secret," Defense Minister Feng Shih-kuan said.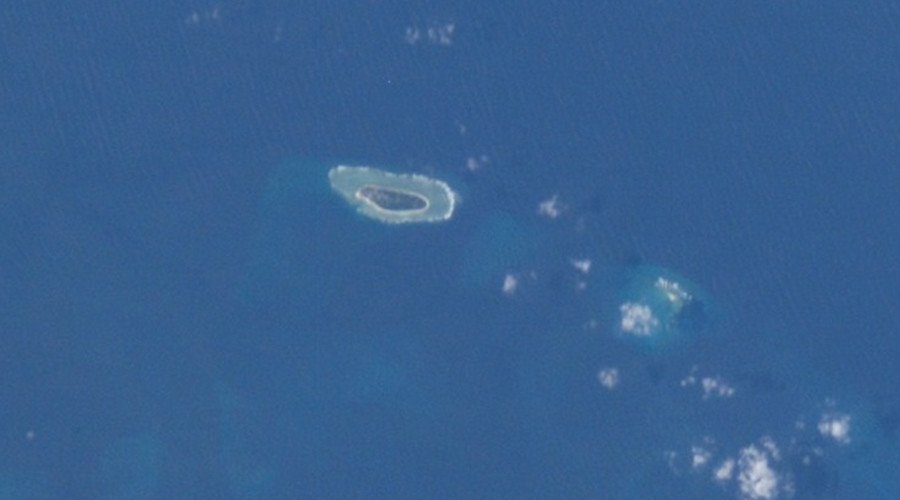 Taiwanese authorities said that they would check if any other facilities were inappropriately exposed and would report to Google if such were found.

There has not yet been a response from Google on the issue.
The current images used by Google Earth and Google Maps portray four giant structures placed in a semi-circle on the western coastline of Itu Aba, or Taiping Island, which is controlled by Taiwan but also claimed by China, Vietnam and the Philippines.

Defense experts in Taiwan said the structures are most likely used for military or surveillance purposes.

"I think definitely it will be for military purposes, but I cannot tell if it is for defending, attacking or monitoring," said Dustin Wang, a scholar and a former government advisor who has regularly visited Itu Aba, Reuters reported.
The issue of Taiwan's holding new structures came to light after images on Google Earth were updated in July.

There are concerns that they can further exacerbate tensions in the South China Sea, a contested waterway on which China, Taiwan, the Philippines, Vietnam, Malaysia and Brunei lay claims.

In July, a United Nations court of arbitration ruled that China had no right over the vast swathes of the waterway's islands. Both China and Taiwan opposed the ruling.
You can share this story on social media: