Iran displays military might in nationwide parades, warns US to keep out of Gulf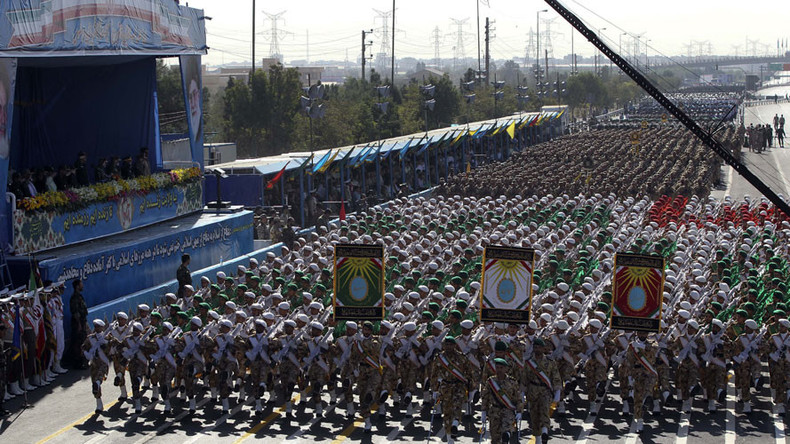 Iran has displayed some of its latest military hardware in a parade in the capital Tehran held to mark the anniversary of the 1980 invasion by Iraq, while also warning the US to end its naval presence in the Persian Gulf.
Tanks, missiles and the Russian-made S-300 air defense system were just some of the military units that Iran put on show at the parade, which took place in front of the mausoleum of Ayatollah Ruhollah Khomeini.
The chiefs of staff of the Iranian Armed Forces, including Major General Mohammad Hossein Baqeri and various other military general commanders, were in attendance to salute local soldiers and special forces, as well as to observe the display of heavy Iranian and Russian-made artillery.
Parades were held across the county and in the port of Bandar Abbas on the Persian Gulf. Around 500 vessels, submarines and helicopters were put on show, as Iran commemorated the 36th anniversary of the start of its eight-year war with neighboring Iraq.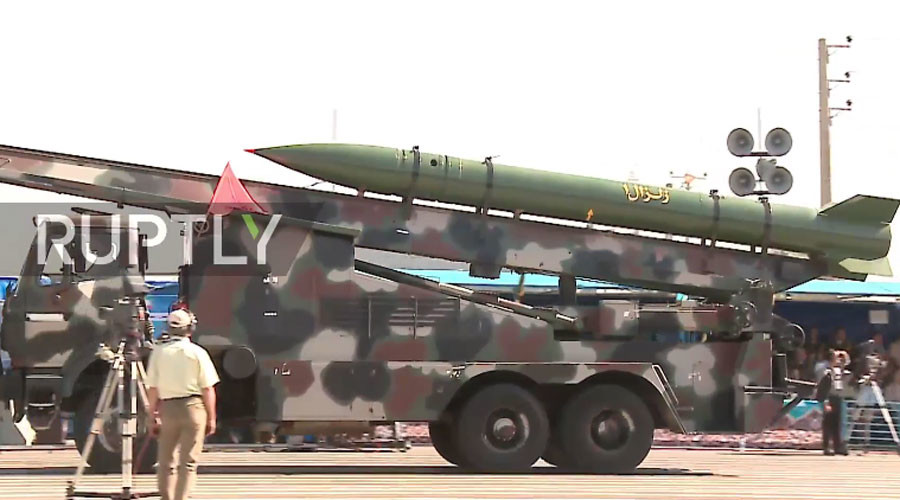 Brigadier General Hajizadeh said that Iranian-made weaponry was on display, such as the 'Emad' guided missile system and the 'Zolfaqar' ballistic missile, which has a range of 750km and was named after a legendary sword believed to have been given by the Prophet Mohammed to Imam Ali.
The Zolfaqar also possesses a cluster warhead capable of hitting several targets in different locations.
Members of the Iranian military issued a stark warning to the US to stay out of the Persian Gulf.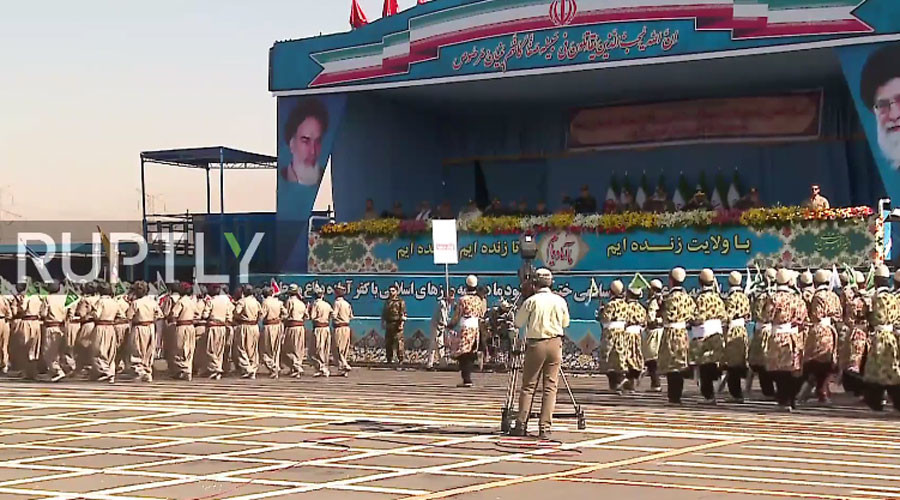 "We tell the Americans that they had better stop wasting the American people's assets and wealth by malicious and harmful presence in the Persian Gulf," said Major General Mohammad Ali Jafari of the Islamic Revolutionary Guards Corps (IRGC), as cited by the Tasnim news agency.
On September 4, a US patrol vessel had to change course in the Persian Gulf after an Iranian military ship came within 100 yards (90 meters) of it and did not respond to attempts to contact it, according to US defense officials.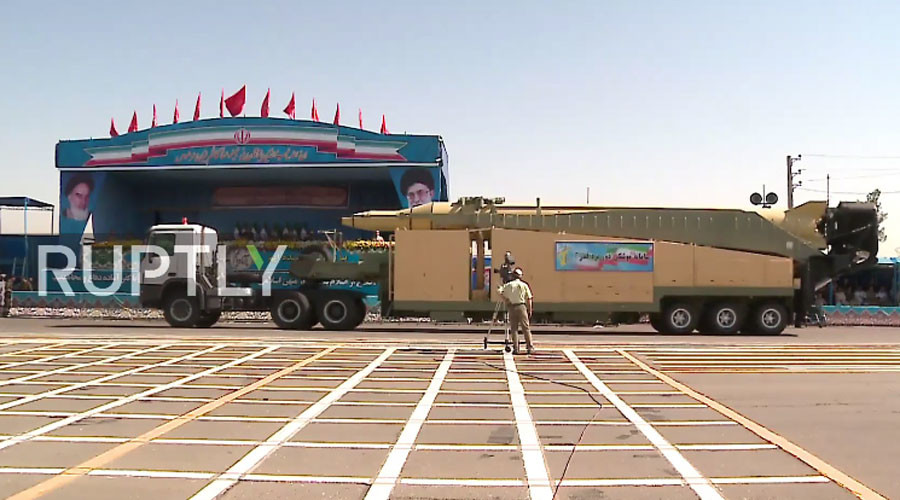 Meanwhile on August 24, the USS Nitze, a guided-missile destroyer, was intercepted by four Iranian military boats near the Strait of Hormuz. According to the US, the Iranians ignored attempts to communicate.
In the wake of these close encounters, Major General Jafari said "the US Navy had better go to the Bay of Pigs for adventurism or muscle show," in reference to the failed military invasion of Cuba in 1961.