Apache helicopter slams nose-down into sea during exercise in Greece (VIDEO)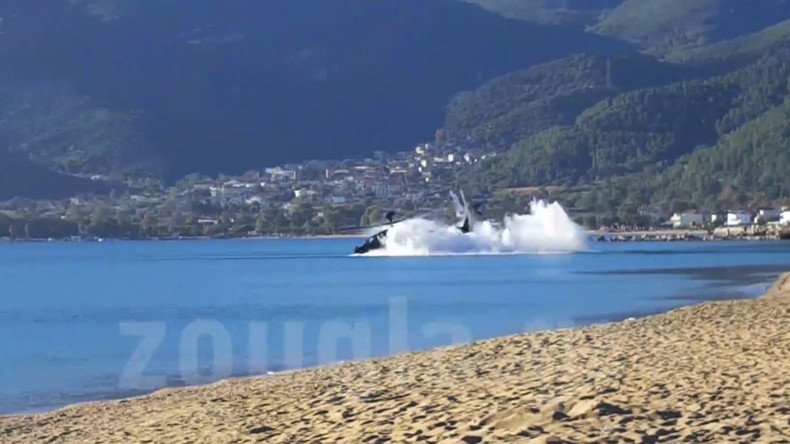 Dramatic video has emerged of an Apache helicopter crashing into the sea nose down, just several meters from the shoreline off the northern Greek city of Thessaloniki. Both pilots miraculously survived the landing and were taken to hospital.
The helicopter suffered an engine failure, AP reported, citing Greek authorities.
The incident happened during the SARISA-2016 military exercise, a large-scale national drill under the coordination of the 1st Army, involving units and three branches of the Armed Forces, as well as the US Special Forces Division, according to the Greek Reporter. The exercise will run through September 23.
READ MORE: Japan to join US Navy's 'training cruises' in South China Sea
The Boeing AH-64 Apache is a US four-blade, twin-turboshaft attack helicopter, boasting a tailwheel-type landing gear arrangement and a cockpit for a two-man crew. First introduced to the US Army in 1986, it has also been the lead attack helicopter in Israel, Japan and Greece, which prior to the incident had 28 Apaches.
You can share this story on social media: