Train derails & crashes in Canada, driver seriously injured (PHOTOS)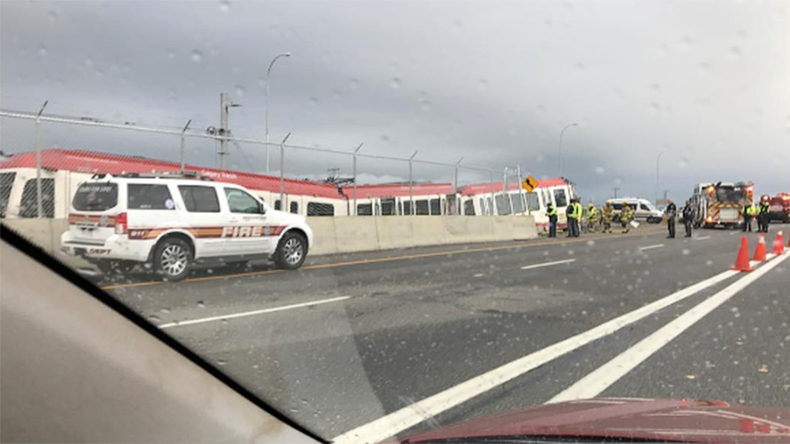 A passenger train in Calgary, Canada overshot the platform at Tuscany station Tuesday morning, careering off the tracks and crashing through a fence. The driver received emergency treatment after suffering serious injuries.
According to local reports, the train was carrying only two passengers at the time of the crash at 7 a.m. local time, and no other injuries were reported.
The C-Train operator, a woman in her 60s, was reportedly transported to the Foothills Medical Centre. Emergency Medical Services spokesman Stuart Brideaux said it "was difficult to get her out of the damaged train," reports CBC.
Calgary Transit said the incident has not impacted the light rail system's services.
The derailment happened just after Tuscany station, which is the final stop on the northwest Calgary line.
Calgary Transit spokesperson Ron Collins said the reason for the derailment is not yet known.

"The train had continued on beyond Tuscany station, which is the end terminal station, for whatever reason, and then went through the fence just off of the tail-track beyond Tuscany station – and then derailed," Collins explained.