IDF chief denies links to Islamists after MP said army backs Al-Nusra Front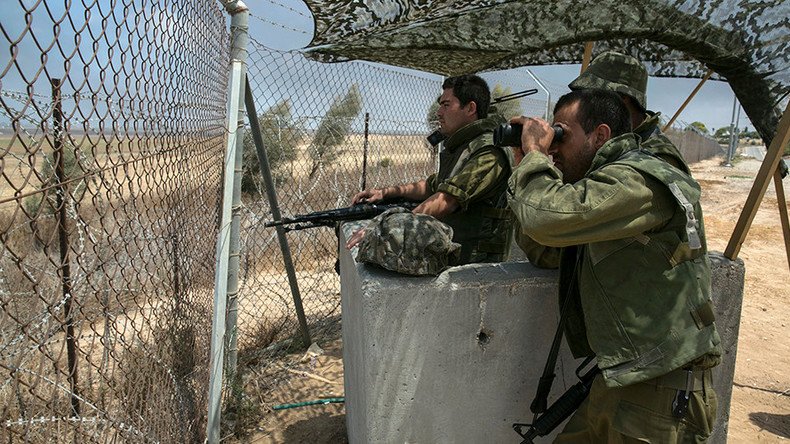 The IDF has no links to Al-Nusra Front and other terrorist groups in Syria, the Israeli army chief said, responding to accusations by a Knesset member. The military does, however, have contact with Syrian "militias" to ensure calm on the border, he added.
Speculations about the Israeli military covertly supporting, or at least benefiting from, various Islamist factions, such as Islamic State (IS, formerly ISIS/ISIL), Al-Nusra Front and the like, have long circulated in Israel and beyond.
But those speculations remained largely unfounded until last week, when Akram Hasson, a Druze member of Knesset, openly accused the military of aiding the Islamists.
"It is no secret that the IDF is cooperating with [Al-Nusra Front]. In the past they have told us that the Nusra Front coordinates with the IDF. We don't know? What, were we born yesterday?" Hasson said in an interview to Israeli Channel 2, according to the Jerusalem Post.
The surprising statement came in the midst of Al-Nusra Front's efforts to seize Khader, a village in the Golan Heights and home to about 25,000 Druze.
"We received information from all fronts and from people inside [Hader] that the Nusra Front is acting with unprecedented Israeli support, in that the fighters of the group are taking positions where previously the IDF attacked Syrian army positions," Hasson wrote on Facebook earlier this week, cited by the Times of Israel.
"This is the way the organization strengthens its position in addition to the logistic and medical support it receives from Israel," his post added.
Top IDF brass felt compelled to react to the accusations. On Friday, Chief of Staff Gadi Eisenkot made an awkward statement when meeting with Druze community leaders.
"Islamic State, Nusra Front, Ahrar al-Sham – I look you in the eye and tell you: We have no contact with them," Eisenkot told the Druze leaders, cited by the newspaper.
Though strongly denying any contacts with the terrorist groups, Eisenkot did say that the Israeli military was "in occasional contact" with local "rebels" to make sure that the Israeli border is calm and the Syrian Druze community is safe.
Major General Aviv Kochavi, head of the IDF Northern Command who accompanied Eisenkot, added that the Chief of Staff's words have been "stronger than some Facebook posts."
Some top IDF commanders, however, have previously said that Israel does not favor any actor in the Syrian war over others.
In June, Major General Herzi Halevy, head of Israeli Military Intelligence, allegedly said Israel "does not want the situation in Syria to end with the defeat of ISIS," according to Al Masdar website.
You can share this story on social media: