Putin calls on Russians to vote in parliamentary elections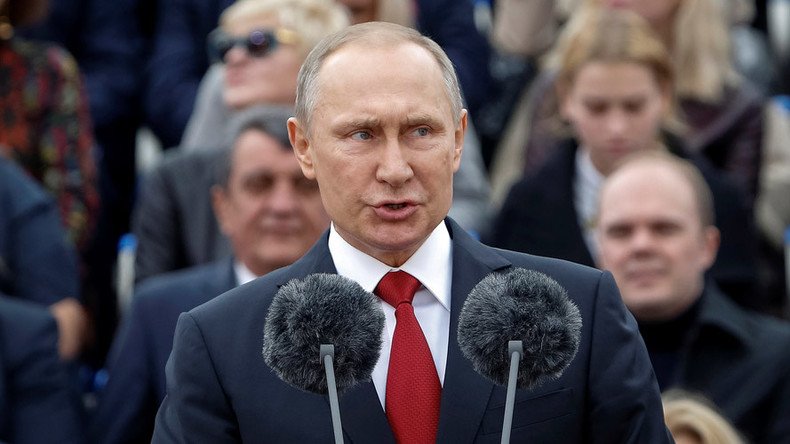 Russian President Vladimir Putin has addressed the nation to call on people to "express their opinion" by voting in national parliamentary elections being held on Sunday.
"I am sure that, regardless of our political views, taking part in elections is a civic duty for every one of us as well as an expression of our genuine feelings to our country and care for its future," the president said in a statement published on the Kremlin's official website on Thursday.
He also said he "counts on" Russian citizens' "responsible and reasonable civil position" as he urged people to vote.
Putin said parliamentary elections are "a key event" and stressed that the composition of the new parliament will depend only on the decision of citizens.
He also said that all political groups taking part in the election campaign have been provided with equal conditions for open and fair competition.
The president's statement comes as Russia prepares for a nationwide Single Election Day on September 18, when elections to the federal parliament and dozens of municipal and regional bodies will take place.
In 2016, about 55 political parties are taking part in the elections. Voter turnout in Russia's previous parliamentary elections in 2011 amounted to 60.2 percent.
The Russian government has allocated about 11 billion rubles (about US$170 million at current rates) for the organization of the Sunday elections at all levels.
You can share this story on social media: