Russian military launches live drone feed from Aleppo to monitor truce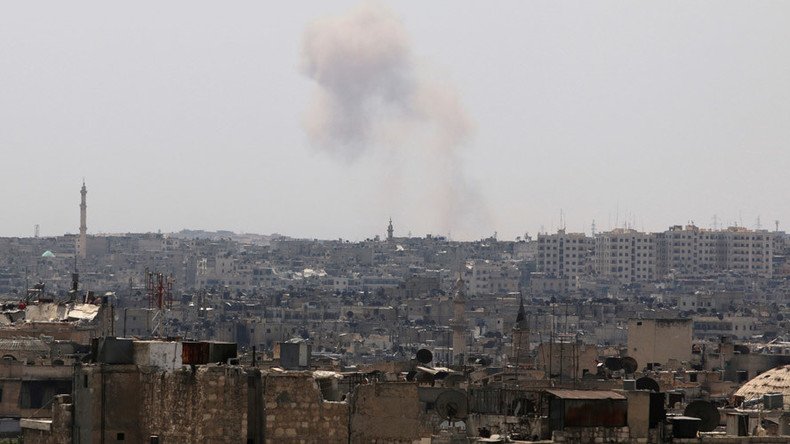 The Russian Defense Ministry has launched a real-time online broadcast of the situation in the besieged Syrian city of Aleppo to ensure transparency in the implementation of the ceasefire negotiated by the US and Russia, which has been in force since Monday.
The ministry is transmitting from the eastern parts of the city live on its official website using a military drone for the first time, the ministry spokesman said. The military is also using two ground cameras located in al-Khalidiyah and Tel al-Jabaqjah areas.
The live online broadcast was launched on Thursday to "provide transparency of ceasefire regime implementation" in the region by all parties to the conflict. Russian forces plan to increase the number of monitoring stations "in the nearest future."
Earlier, the ministry spokesman, Major-General Igor Konashenkov, told journalists at a news briefing that Russian forces are using the most advanced 'Aistenok' mobile radar system to monitor the situation in the region.
The system is designed for artillery and missile launch site reconnaissance, shell trajectory calculation, as well as airspace monitoring. It can detect artillery and mortar fire as well as moving ground targets at a distance of five kilometers.
The ministry's statement comes a day after the US and Russia agreed to extend the ceasefire in Syria for another two days. Earlier, the Russian General Staff also called for extending the truce, although it reported a significant number of violations by various militant groups.
READ MORE: Russia says US failing to deliver on Syria deal, wants details declassified

The cessation of hostilities, which initially lasted 48 hours, came into force on Monday at 7pm Damascus time (16:00 GMT). It was a part of a broader deal negotiated by Russian Foreign Minister Sergey Lavrov and his US counterpart John Kerry on September 9 in Geneva.
If the truce holds for seven days, Russia and the US will establish a joint center to coordinate airstrikes against terrorist groups in Syria.
In the meantime, the UN hailed "a significant drop in violence" that occurred in Syria after the ceasefire came into effect. The UN's special envoy to Syria, Staffan de Mistura, also expressed hope that the truce will allow aid to be delivered to the warn-torn Syrian regions "very soon."
You can share this story on social media: