Russian-Chinese naval drills in disputed South China Sea enter active phase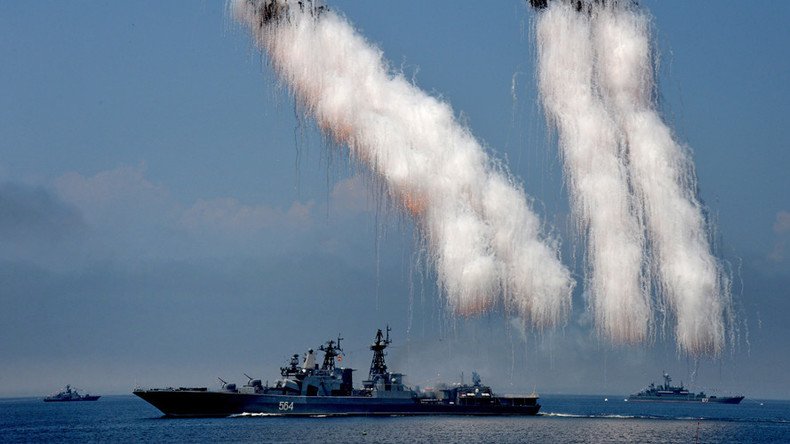 The active phase of the joint Russian-Chinese naval exercise started on Thursday with an operation of the two countries' marine troops, with practice of seizing of a simulated enemy stronghold.
Joint Sea 2016 is to last till September 19. In the upcoming days the Chinese and Russian sailors will train in defending civilian ships from raiding pirates or taking back a seized ship from them.
Other missions include anti-submarine warfare and joint air defense. The drill will culminate in a joint amphibious and aerial assault on a fortified island, RT's Roman Kosarev reports from the scene.
This year the two nations hold their fifth annual exercise under that name. The Chinese Guangdong province, where the PLA Navy's Nanhai Fleet is stationed, was chosen to host the drill.
You can share this story on social media: