Israel strikes 'terror targets' in Gaza in retaliation to rocket fire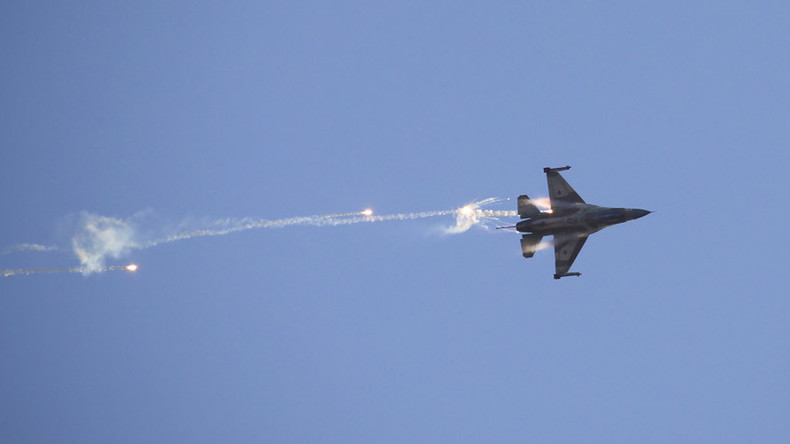 Israel Defense Forces (IDF) have carried out overnight strikes on the Gaza Strip targeting members of the Qassam Brigades, the military wing of the Hamas movement, in retaliation to a single rocket that struck an open area in southern Israel.
The IDF Spokesperson's Unit confirmed that Israeli planes targeted three Hamas terror infrastructure sites in the Gaza Strip, blaming the organization for launching a rocket at Israel, Jerusalem Post reports.
According to Arabic media and social media reports, the IDF struck multiple sites in Gaza including the Hamas training area in Shujaeya. The F-16 warplanes have reportedly also struck agricultural land in the northern Gaza Strip.
A fire has also reportedly broken out in Gaza city from the Israeli strikes. The bombings took place around 4:00am local time on Thursday morning. There are no immediate reports of casualties.
The IDF previously acknowledged that a Palestinian rocket had struck southern Israel. The projectile hit an open area and no injuries were reported.
Rockets fired from Gaza regularly hit Israel but rarely cause any damage. While Hamas, which is in control of the Palestinian territory, has never admitted responsibility for the sporadic attacks on Israel, Tel Aviv maintains that the organization is responsible for everything that takes place on the Gaza Strip.
A short while ago a rocket, fired at Israel from the Gaza Strip, hit an open area in southern Israel. No injuries have been reported.

— IDF (@IDFSpokesperson) September 14, 2016
The latest strikes come just after Israeli jets struck targets in southern Syria in response to stray cross-border earlier, which entered Israel.
No injuries reported so far from Israeli occupation air strikes on Gaza 4:00am

— OccPal-Gaza (@OccPalGaza) September 15, 2016
"The IDF will not tolerate any attempt to harm Israel's sovereignty and the security of its residents. The IDF sees the Syrian regime as responsible for what takes place in its territory, and will not hesitate to act against other resistance elements in Syria," the Israeli military said in a statement.