'Your ambassadors are not governors of Turkey': US reproach touches nerve in Ankara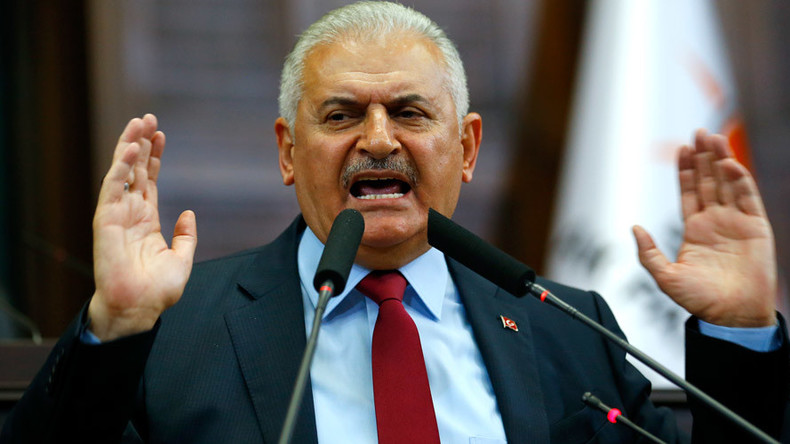 Following a US statement urging Turkey to respect the democratic process after clashes between demonstrators and police in southeastern areas, Turkish officials tell the American ambassador to respect their sovereignty.
Turkish Prime Minister Binali Yildirim said that a "democracy lesson" from the US was not acceptable after the US embassy reproached the suspension of 28 mayors in the country. Foreign Minister Cavusoglu pointed out that US ambassadors were not governors.
On Sunday, the US embassy in Turkey issued a statement in the wake of rallies in the southeastern provinces of Suruc, Batman and Hakkari, which were dispersed by police. The protesters had taken to the streets to vent their anger at the suspension of 28 mayors across the region, heavily populated with Kurds.
Ankara accused the politicians of having links with the outlawed Kurdistan Workers' Party PKK and Gulenists, and replaced them with trustees.
Read more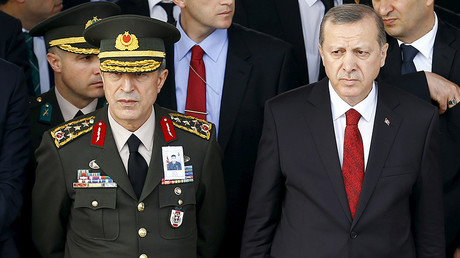 The embassy expressed "concern" at "reports of clashes in Turkey's Southeast", noting that while the US government "supports Turkey's right to defend itself", it also urges "respect for judicial due process and individual rights, including the right of peaceful political expression".
The officials also expressed hopes that "any appointment of trustees will be temporary and that local citizens will soon be permitted to choose new local officials in accordance with Turkish law."
The comments led to ire in Ankara.
"The fact that some are now trying to give Turkey a democracy lesson is never acceptable," Prime Minister Binali Yildirim said according to the Hurriyet Daily News on Wednesday. Yıldırım insisted that all the mayors replaced on September 11 had been providing support to PKK.
"The statement made by an ambassador yesterday saddened us. We see it as an intervention into Turkey's domestic affairs and find such an evaluation unacceptable," Interior Minister Suleyman Soylu also said on Tuesday. "Such irresponsible statements only encourage terror. No one has the right to do that. Especially the envoys of countries we define as friends and allies do not have the right to make evaluations on this issue."
Read more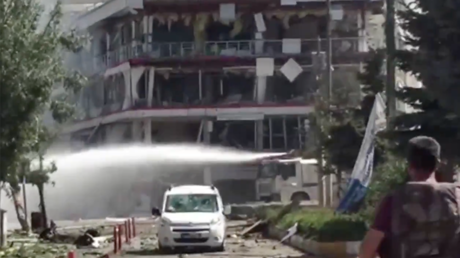 The PKK has claimed responsibility for a number of recent attacks on both military and civilian targets, including a suicide bombing on August 18 which killed three police officers in the eastern city of Elazig.
Turkish Foreign Minister Mevlut Cavusoglu expressed his dismay at what he viewed to be arrogant behavior on the part of the US.
"Some statements, especially coming from our allies, make us sad at a time when we are fighting against terrorism," Cavusoglu said, according to the Daily Sabah.
"We voice our concerns about issues in many countries, for example the rising racism in the US. The police have killed countless people in the US, but I don't call my ambassador in Washington and tell him to make a statement. We voice our concerns directly to our American counterparts, this is just politeness."
"Your ambassadors are not governors in Turkey," he added, while reiterating the Turkish request for Islamic cleric Fethullah Gulen to be extradited from the US, where he currently lives in exile.
Ankara has been holding Gulen and his followers responsible for the coup attempt on July 15th. The government has been accused of using the aftermath of the coup to conduct a purge of those sympathetic to Gulen or the PKK. Over 40,000 individuals have been arrested or detained, not only members of the armed forces but academics and the judiciary as well.
US officials have said they are willing to extradite Gulen, but only when presented with evidence.