Russian anti-corruption boss alleged to have €300mn in Swiss banks, after $120mn found at his flat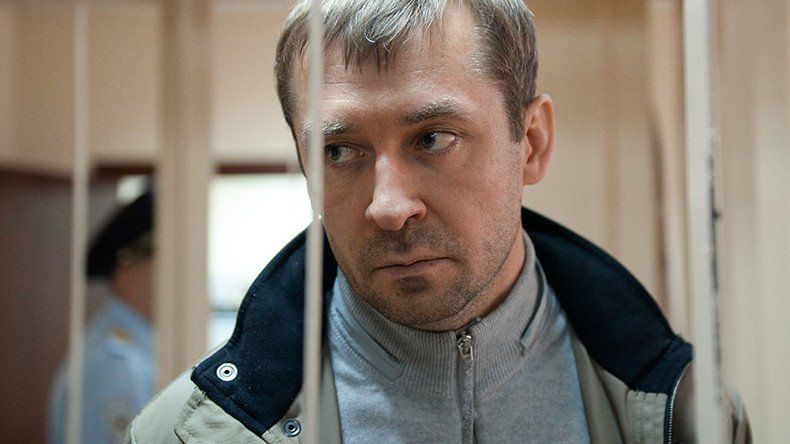 About €300 million ($336 million) was found in Swiss bank accounts of the father of Russia's anti-corruption agency head, media reports. The news comes days after police arrested Dmitry Zakharchenko and found over $122 million in cash at his Moscow home.
Law enforcement agencies found documents about the accounts of offshore firms registered in the name of Zakharchenko's father Viktor, according to a source speaking to Rosbalt news agency.
"Six bank accounts like this were found mostly at Rothschild Bank and the Dresdner Bank, with each having between €45 million and €47 million. This is more than €300 million," the source added.
The source described the amounts on the Swiss accounts as being "colossal," while the authorities are trying to find out where the money came from.
"It's clear that we are not only talking about money from Nota-Bank, as it was previously perceived," the source mentioned.
NOTA-Bank had its license revoked by the Russian Central Bank in November.
Zakharchenko's lawyer Yury Novikov said that his client did not know anything about the Swiss bank accounts.
"We have seen the press reports that the material well-being of my client is growing, but he does not know anything about the Swiss accounts. They have not asked to conduct any searches or investigations," Novikov told RIA Novosti news agency.
Meanwhile, the internet portal Slon said that Zakharchenko owned four properties worth $10.7 million. It was discovered that one of the apartments, which cost $1.3 million, was used exclusively to hide money that he had accumulated.
Last week police conducted a raid on Zakharchenko's flat and found over $122 million in cash, sources told Russian media. The acting head of Russia's anti-corruption agency was subsequently detained.
The official was taken to court and, on Saturday, accused of abuse of power, obstruction of justice, and accepting bribes, a court spokesperson told RIA Novosti. His bail was set at $1 million.
Life.ru news portal released pictures of money allegedly belonging to Zakharchenko. The investigators reportedly had to find a box big enough to squeeze in all of the cash they had found. Sources, who spoke to TASS, said that the money found belonged to NOTA-Bank.
You can share this story on social media: