Riot & fire at Poitiers-Vivonne prison in western France (VIDEO, PHOTOS)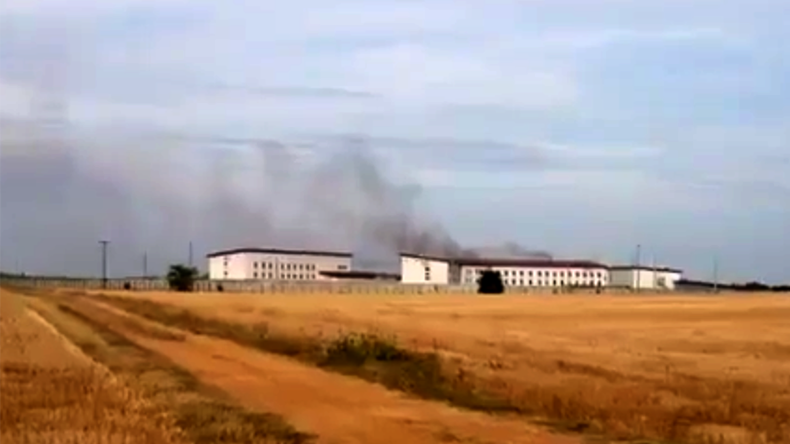 A prison in the French commune of Vivonne, in the Poitou-Charentes region in western France, has been evacuated after convicts started a fire and then refused to return to their cells, local media report.
"A riot has started in one of the buildings of the prison," Emmanuel Giraud, the official responsible for prisons in the region, is quoted as saying by AFP.
Two inmates attacked a prison officer, taking his keys and then releasing about 60 other inmates, according to local media. They then set part of the building on fire.
"Two prisoners jostled a guard and managed to steal his keys, which allowed them to open all the cells," Giraud told AFP.
"The circumstances of how the detainees were able to steal a set of keys from a prison supervisor and open cells are still undetermined. They set fire to all corridors on the floor," Giraud said, according to Le Point.
The fire, which engulfed one of the floors of the three-story building, was then extinguished by firefighters.
No one was injured or taken hostage, the justice ministry said in a statement adding that order was restored within five hours.
Some 60 prisoners refused to return to their cells and six remained unaccounted for, AFP reported citing a source at the prison.
Firefighters and police units were earlier dispatched to the scene. An ambulance arrived at the site and a helicopter landed not far from the prison.
You can share this story on social media: