Gold & nickel nanofish could soon be delivering drugs to any area of your body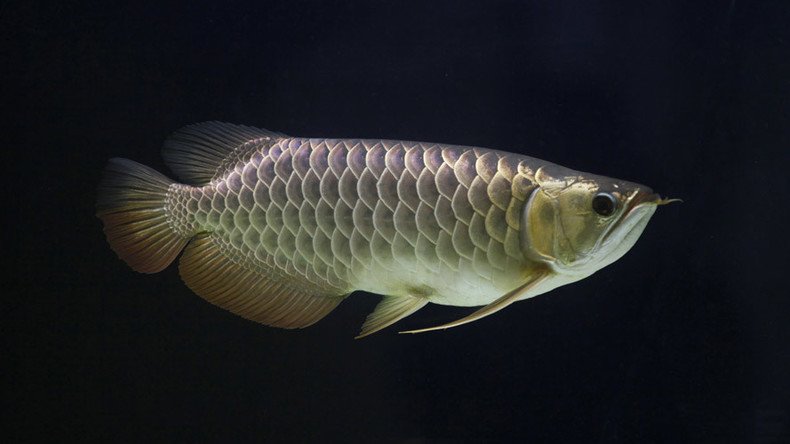 Engineers in San Francisco have come up with an amazing invention: a fish 1/100 the size of a grain of sand that could carry drugs to specific areas of the body, be used for invasive surgeries, and even single cell manipulation.
The nanofish is made of gold and nickel parts linked by silver hinges. The "head" and "tail" are made of gold, while the "body" is made of nickel. Each segment is about 800 nanometers long (a nanometer is one billionth of a meter), The New Scientist media outlet reported.
How does it work?
An oscillating magnetic field is applied to make the nickel parts move from side to side, in turn swinging the head and tail and creating movement – essentially, swimming. The magnetic field can also be used to set a specific direction for the nanofish.
The research behind the amazing fish was headed by Jinxing Li at the University of California, San Diego, who is now looking for applications for the tiny swimming invention, particularly medical uses.
"We believe they could be useful for medicine delivery, non-invasive surgery, and single cell manipulation," Li said.
Other scientists like the idea, too, but aren't overenthusiastic – there's still plenty to do to make the fish useful.
"This is an exciting new idea. A lot of work on drug delivery vehicles relies on the body's transport systems to move the particles to the site of the pathology," Justin Gooding of the University of New South Wales, Australia, told The New Scientist.
"However, active transport has recently begun to be explored and this work shows that active transport particles can be made smaller and faster," he added.
Another issue with nanofish is that it isn't yet clear how they will leave the body after use, but a team of researchers led by Jinxing Li is trying to create a biodegradable version.
This is not the first attempt to develop "nanoswimmers" for drug transport. The majority of earlier studies used helical propellers inspired by the corkscrew tails of bacteria, but the propulsive movement of nanofish has proven more effective.
You can share this story on social media: