13 people reported dead after 5.7 earthquake in Tanzania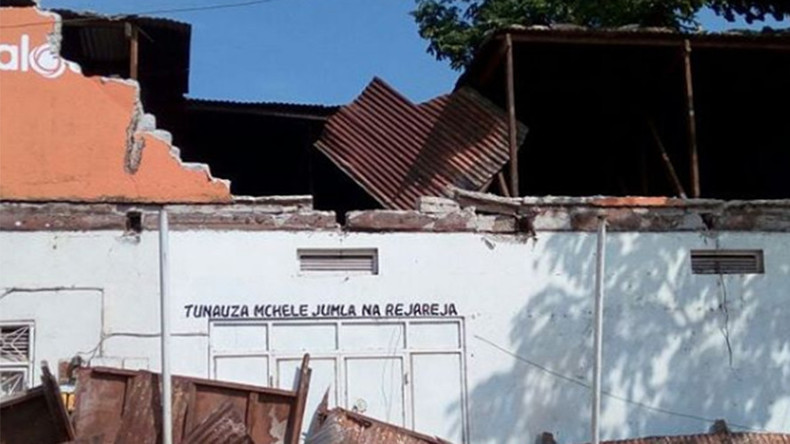 At least 13 people were killed and around 203 injured after an earthquake measuring 5.7 hit northwest Tanzania, AFP reports. The quake was recorded at a depth of 6 miles (10km) and located 27 miles (44km) from Bukoba, close to the western shore of Lake Victoria.
Tremors were felt as far off as Uganda and Kenya according to the US Geological Survey. Images taken in Mwanda show collapsed structures after the shake.
In the town of Bukoba residents said that some homes in the area had caved in, according to ENCA.
Very strong earthquake felt in Kagera l #Tanzania not long ago - likely after tremors from earthquake in Uganda 🙏🏽

— Maria Sarungi Tsehai (@MariaSTsehai) September 10, 2016
A statement from president John Magufuli's office said he was "shocked by reports of the earthquake that caused the death of many people, injury to others and destruction of property."