Story of Russia's 'teen genius' cerebral palsy sufferer sign of progress… and prejudice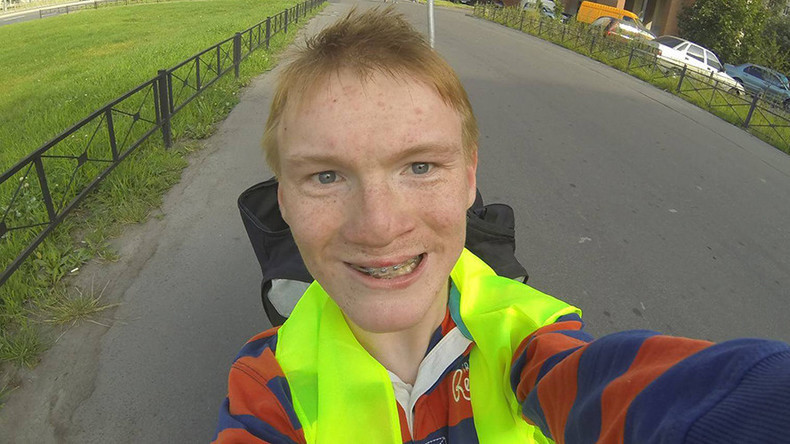 Dozens of articles have been published about Ivan Bakaidov, a St Petersburg schoolboy with cerebral palsy (CP), who has learned how to program, and ride a trike. But the plaudits lay bare the obstacles and low expectations faced by the disabled in Russia.
Headlines have called the 17-year-old 'the cerebral palsy genius' and 'the Russian Stephen Hawking' (the English physicist actually suffers from ALS, a different condition) but Bakaidov has repeatedly batted away those compliments, saying that his is merely a sound mind locked within an uncooperative body.
That is not to belittle his achievements.
Bakaidov was a year old when he was diagnosed with CP, a neurological disorder that severely hampers his movement, and is accompanied by dysarthia, an inability to use his vocal chords to effectively articulate sounds, meaning he cannot be understood by any but his closest family members.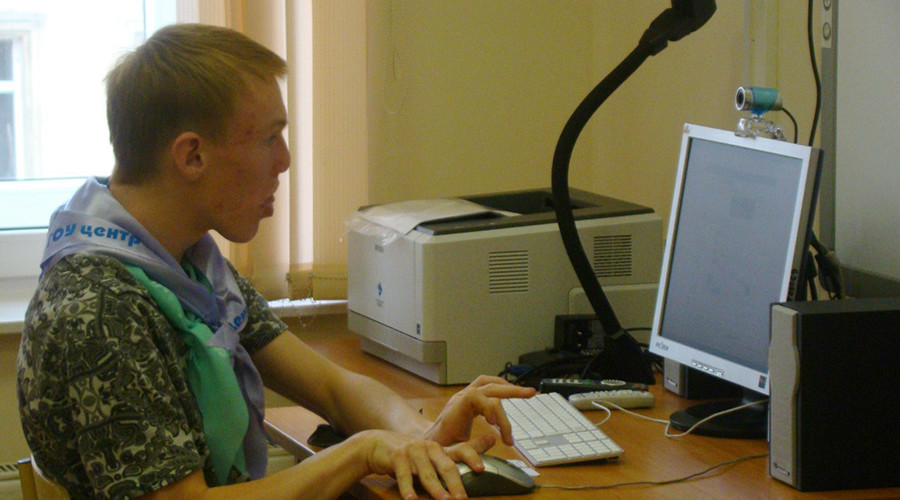 From a young age, his relatives communicated with him using picture books and gestures – noting then that he was of at least normal intelligence – but when he was presented before a medical commission at the age of six, the boy, unable to move, speak or write, was assigned to a special needs class for children with severe mental disabilities.
He did not stay there long – his family tells a story that he astonished a math teacher when he knew what a negative number was, presaging his future ability in the subject.
Bakaidov moved to Dinamika, an experimental progressive school that specifically educates children with mobility disorders, and there his talents – particularly for coding - were unleashed.
It was at between classes, when he was in his early teens, that he noticed that one of the girls at the school had such limited ability to communicate that she could only choose between two options – pictures, words or gestures – that were put in front of her.
Bakaidov went home and knocked up a computer program in an evening that imitated this process. Instead of having to wave around cards, the disabled person's assistant would merely scroll through the screen, which showed a series of commonly used words, or phrases, remembering previous commands so that they can be easily summoned again.
The teenager uploaded the program, called DisQwerty, to his website, and made it free to download for anyone.
The media got wind of the story and ran with it. Many claimed Bakaidov revolutionized how disabled people communicate, some said that similar software did not exist in Russia, others just portrayed him as a computing savant, and others still seemed impressed that a disabled person could code at all.
Bakaidov is modest – he claims his app was "simple" and says that it operates on the same underlying principle as those owned by disabled people all over the world, though he admits that in Russia disabled software and equipment provision is poor or costly, when compared to the West.
DisQwerty, and its follow up, a program that vocalizes his speech, are currently being used by only several dozen people. This may not make him an international tycoon – he says he has no plans to monetize his software – but his work is not just a throwaway coding exercise.
One of his teachers told RT that completing his own communication toolset "shows that Ivan is fulfilling himself, and taking control of his own life," but also the school has adopted the program, trying to adopt to various pupils, and developing it on-site – meaning it is of practical benefit. Many users further afield contact Ivan, who has several active social media accounts, spotting bugs and offering suggestions.
Yet much of the press coverage continues to be patronizing, overblown, or keen to portray Bakaidov as a freak. For him this may be down to a different attitude towards disabled people in Russia – that views them as a separate category of people.
"In the West expectations from disabled people are often the same as from in the majority, but this is not the case here. In Russia it is different – we feel sorry for them," he tells RT.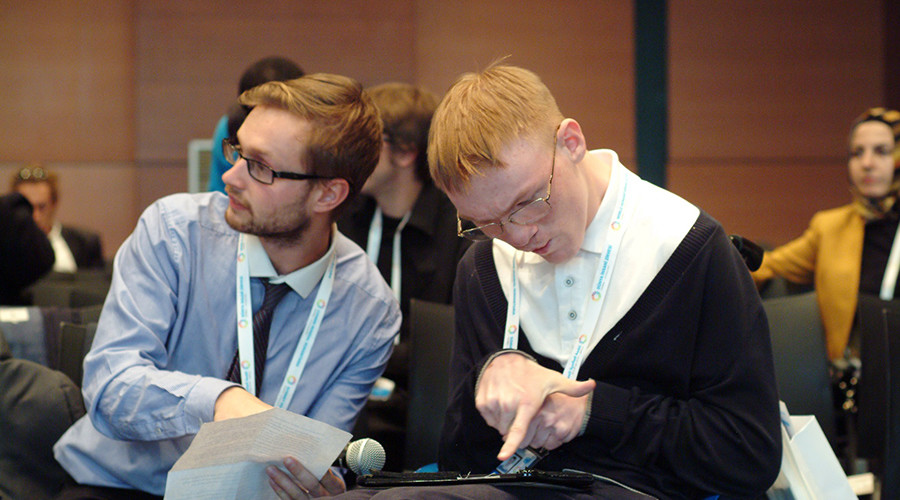 There is no central database of the number of CP sufferers in Russia, particularly since the condition varies in its severity and manifestations. Charities estimate that the total number of sufferers is over 100 thousand, and may be encroaching on a million, under the broadest definition. There are also no clear employment statistics, but aid workers say that about half of those with the condition are not in work, either due to its symptoms, or discrimination.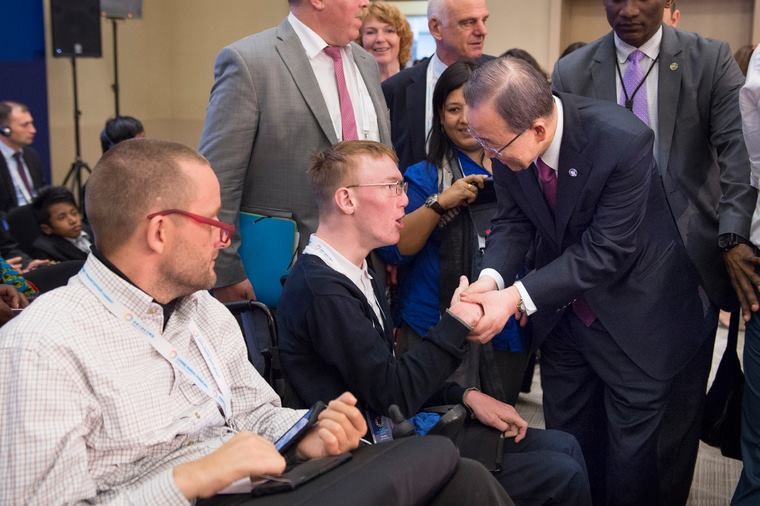 For all the qualms about the crude and sentimental portrayal of CP sufferers, Bakaidov wants to raise their profile, and admits to enjoying the perks of his bittersweet fame.
He has met Britain's Prince Charles, traveled around the world, and was recently selected to give a speech at the World Humanitarian Summit, a lavish UN-backed event in Turkey in May, where he was personally thanked by Ban Ki-Moon.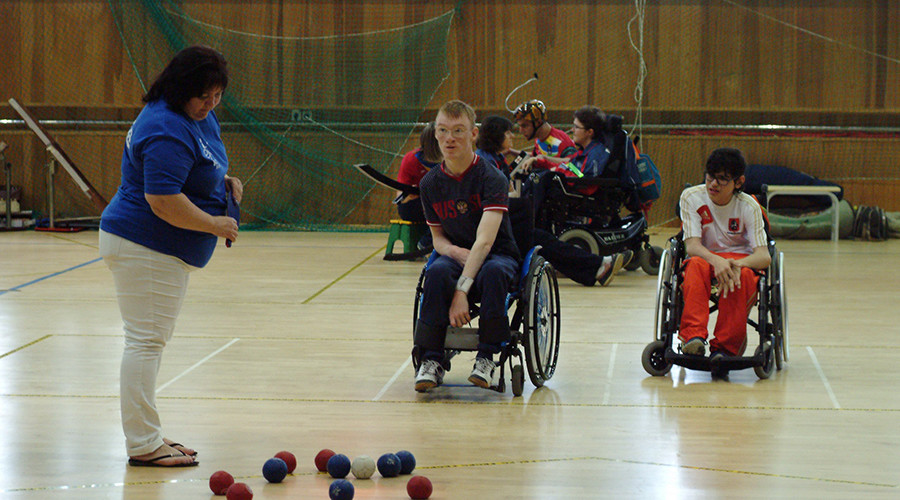 In feats that are to him no less important, he has also taken up Boccia, a Paralympic sport adopted from Bocce, and reminiscent of bowls or petanque. Last year, he won the individual silver in the national competition, and says he hopes to participate in a future Paralympics. Russia failed to qualify for Rio 2016, even before the entire team was barred for alleged systematic doping offenses, a decision Bakaidov finds "outrageous."
Bakaidov has also owns a modified trike, which allows him to pedal while being securely strapped in. His mother Yulia says that he regularly travels "up to 50 km" in a single trip.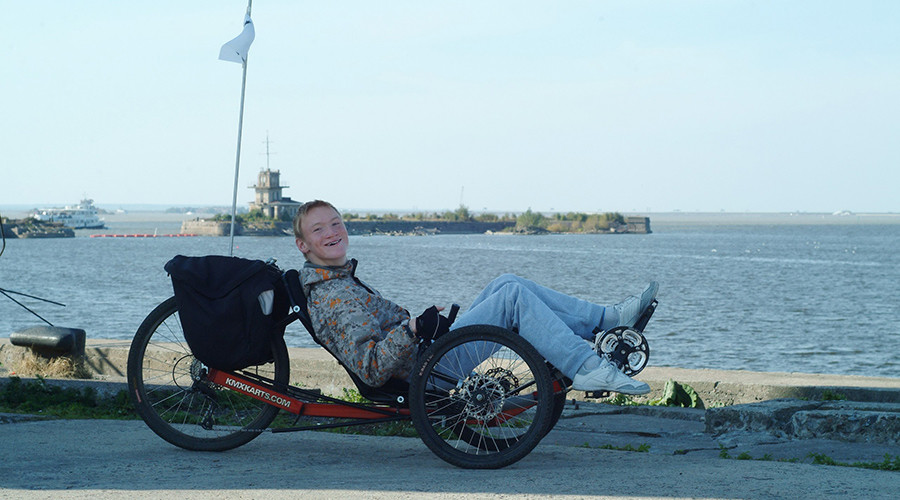 With an array of accomplishments and interests, the one major decision that looms ahead is what to do after leaving school.
Bakaidov, who is "mostly an A-grade student" according to his mothers, has already been offered a place at one well-known St.Petersburg university, to study programming.
But despite a relatively cherished status here and an effective support network, his family believes that Ivan, who turns 18 in October, might have to leave the country to fulfill his potential.
"In Europe they have the facilities. Here accessibility, even at university, is limited. We will have to wait and see," says Yulia.