Crimea 'cannot be given back' to Ukraine – Czech president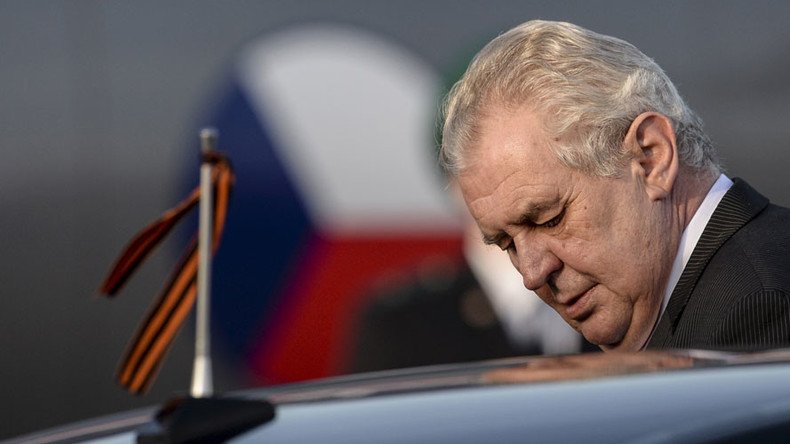 The Crimean peninsula can never be returned to Ukraine, notwithstanding the fact that it was "annexed," Czech President Milos Zeman said in answering a reader's question in the Czech newspaper Parlamentni Listy.
"[Nikita] Khrushchev committed an unforgivable stupidity and the world's politicians acknowledge today that Crimea cannot be given back to Ukraine," Zeman said, referring to the Soviet leader who in 1954 made Crimea part of Ukraine, which was then a part of the Soviet Union.
At the same time, the Czech president stressed that he believed Crimea was, indeed, "annexed" by Russia in 2014.
"It is doubtless that agreements guaranteeing Ukraine's territorial integrity were breached," he said, responding to a question from a reader who argued that Crimea had historically been a part of Russia and was thus just "returned," and not "annexed."
Zeman had urged the EU to accept the Crimean Republic's accession into the Russian Federation immediately after it took place in 2014, saying that no one should expect the region's return to Ukraine in the foreseeable future.
He has also repeatedly spoken out against the anti-Russian sanctions imposed on Russia by the EU and US over Crimea and the Ukrainian crisis.
Most recently, at the opening ceremony of an annual agricultural fair in Ceske Budejovice in late August, he urged the Czech government to seek ways to lift anti-Russian sanctions, stressing that the US embargo on Cuba had demonstrated that these kinds of measures were ineffective.
Zeman was also the only Western leader who came to Russia to attend the 2015 celebrations marking the anniversary of the Soviet Union's victory over Nazi Germany in 1945.
You can share this story on social media: