Facebook cracks down on iconic Vietnam War photo over nudity, Norway goes berserk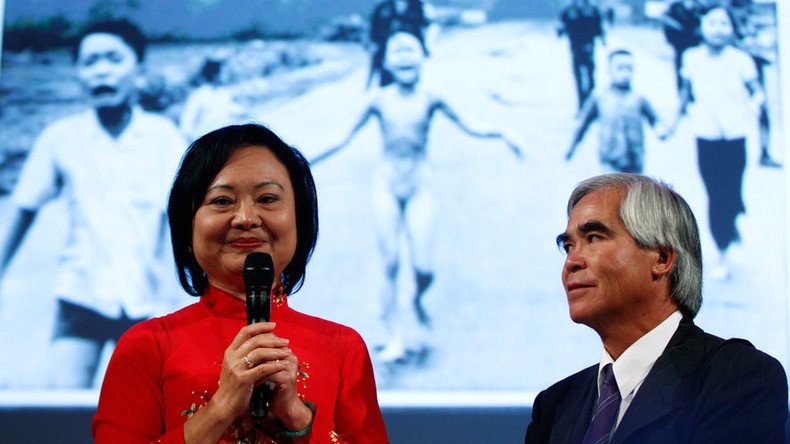 Norwegians have been accusing Facebook of censorship since the social media giant decided to enforce its nudity rules by deleting the iconic photo of a Vietnamese girl running away in terror after her village was hit by a napalm attack.
The blunder began when popular Norwegian author and journalist Tom Egeland posted a status about how photography can influence the world. Among the eight photos he published was that of Kim Phuc taken in June of 1972 near her home village after it was hit by a napalm attack. Kim, who was nine at the time, ripped off her clothes and ran naked crying and screaming as the napalm burned her skin.
Military photographer Nick Ut won the Pulitzer Prize for capturing the iconic image, but Facebook decided that it didn't comply with its nudity rules and deleted it. The social media giant's decision triggered backlash from Norwegians, who posted the iconic photo in defiance. Facebook responded by routinely deleting it.
The story found its way to the press and went international. Dagsavisen newspaper contacted Kim herself, who is now 53 and lives in Canada. The woman, who became a peace campaigner, criticized Facebook's censorship of her photo.
"Kim is saddened by those who would focus on the nudity in the historic picture rather than the powerful message it conveys," Anne Bayin, a spokesperson for the Kim Phuc Foundation, told the newspaper in a statement.
"She fully supports the documentary image taken by Nick Ut as a moment of truth that captures the horror of war and its effects on innocent victims," she added.
Ironically, when Egeland shared a link on Facebook to a Dagsavisen article on the issue, the tech giant deleted it and suspended the journalist for 24 hours. The same happened to Nettavisen editor Gunnar Stavrum, who wrote an editorial critical of Facebook's response and shared a link to it on his page.
"When Facebook removes an editorial from a Norwegian newspaper, it shows the online community a lack of respect for editorial freedom unlike anything I have ever seen," Stavrum commented on his website, according to The Local.
The social network has declined to respond to requests from the Norwegian media to comment on the controversy, but has continued to delete the image.
Facebook, which has become a primary source of news for many users, was earlier accused of abusing its position by using a politically biased mechanism for choosing materials for its Trending Topics feature. The company has denied the allegations, which are being investigated by a US Senate inquiry.
You can share this story on social media: