Disabled Frenchman ponders suing EasyJet for kicking him off flight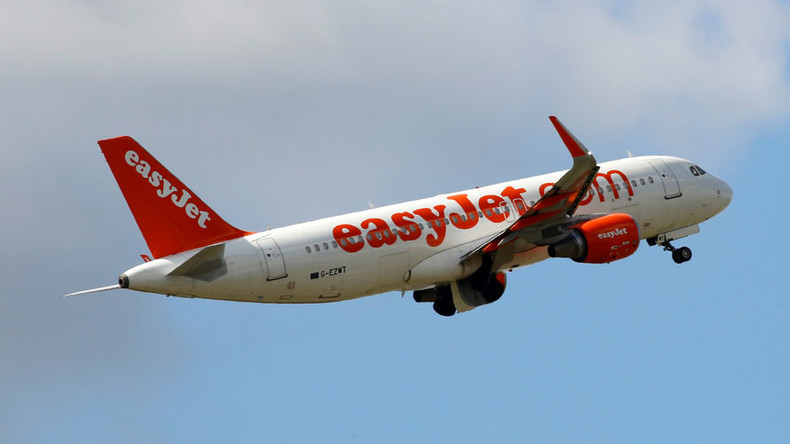 A hemiplegic Frenchman with a half-paralyzed body who was removed from an EasyJet flight after he had already been helped to get on board found the experience humiliating and is now considering taking the airline to court.
The incident took place on Monday when 33-year-old Nicolas Morvan boarded a flight from Bordeaux–Mérignac International Airport to Lyon. He was traveling to Lyon for the baptism of his niece.
Airport staff helped Morvan, who has difficulties moving, to board the flight, and EasyJet staff approached him only when he was already sitting in his seat.
"The cabin staff asked me if I could take life vest and move to an exit door in case of emergency… I answered 'No' as my mother had already noted in the questionnaire a few days earlier," he said in an interview to Sud-Ouest newspaper.
Then cabin staff went to consult with the captain and then returned to explain that Morvan couldn't be accommodated on the plane without special assistance. Morvan's neighbor volunteered to help, but his assistance was reportedly rejected.
"There is something humiliating in this situation," Morvan told the paper. He said he had waited two hours in the airport before his family could pick him up.
The man's mother was shocked, too. She said, Morvan had already taken similar trips, but with other airlines.
"If we only were warned ahead about the need for assistance during the flight," she told Sud-Ouest. "Nicolas has flown several times to Lyon with another company and there were no problems."
Morvan still hopes to travel to Lyon for the baptism of his niece but, before that, he is planning to sue EasyJet.
EasyJet later explained that Morvan "was traveling alone and needed a special assistance to board." The airlines added that he had been offered a night in a hotel and a place on the next flight with an accompanying guest, but reportedly rejected the offer.
"EasyJet is sorry that Mr Morvan was unable to travel with us and would like to apologize for the experience he had with us. We also would like to reassure the passenger that our crew never intended to upset him," the airline said in a statement to The Local.
EasyJet was also accused of humiliating a passenger earlier in September, when the mother of an autistic boy complained that her child had a crisis when taking-off and landing on a plane from London Gatwick to Toulouse, and that the staff wouldn't allow her to take the boy in her arms because he was older than two years old. The boy was, in fact, 2.5 years old.