Mighty hurricane Newton wreaks havoc in northwestern Mexico, kills at least 2 (PHOTOS, VIDEOS)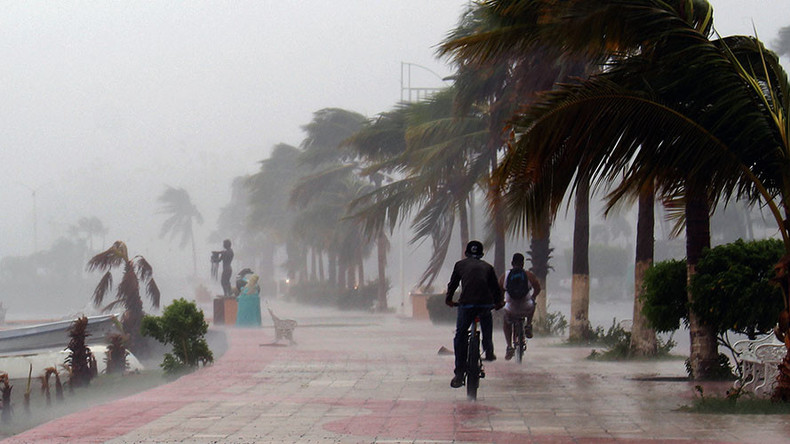 At least two people have been killed and three are missing since Hurricane Newton struck northwestern Mexico, bringing heavy torrential rains, breaking windows, downing trees, and leaving households without power.
Category 1 Hurricane Newton hit the resort city of Cabo San Lucas on Mexico's Baja California peninsula on Tuesday morning, before heading out into the Gulf of California.
Jose Luis Rios, the captain of La Paz city, told reporters that at least two people have died in the storm. The bodies of two people believed to be crew members of a fishing boat were found on a beach, while three others still remain missing.
According to the US National Hurricane Center, Newton's wind speeds reached 120 kilometers per hour. "Heavy rain could cause life-threatening flash floods and mud slides, especially in mountainous terrain," the center said.
"The storm has already unleashed widespread 75-150 mm of rainfall along Mexico's western coastline with local amounts approaching 300 mm resulting in flooding and mudslides," Accuweather website reported.
The winds toppled trees and tore off tin roofs in some neighborhoods, said Marco Antonio Vazquez, the civil protection director of Los Cabos municipality, as cited by AFP.
According to AP, the storm also broke windows in several houses and left some households without power. Some 400 people were evacuated from the most vulnerable areas.
"It would appear that we won't have major damage except for what we have already reported," national civil protection coordinator Luis Felipe Puente told Milenio television. Puente also urged "the population not to leave their homes if it is not necessary."
The hurricane prompted authorities to close local schools and airports.
The authorities hadn't expected Newton to become a hurricane, Roberto Ramirez, director of the National Water Commission, told Radio Formula.
"It has had very erratic behavior since it emerged on Friday as a (weather) disturbance," he said.
Some 14,000 tourists were in Los Cabos when the hurricane struck, according to officials.
"Just trying to make it through the day, with a little help," Mark Hernandez, a visitor from California, told AP, "We pray for the city of Cabo San Lucas. It was a rough one as you can see."
"You know, it could have been a lot worse and I think we are very fortunate that it wasn't as bad as Odile," added Darlene Savord, another tourist from California. "I think that we are very fortunate and blessed."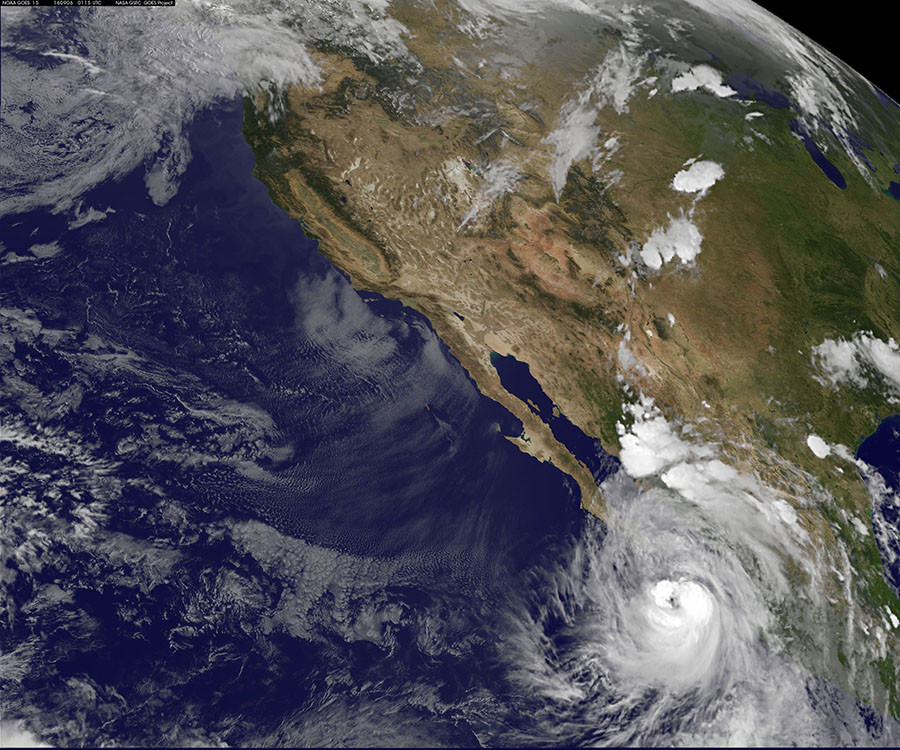 You can share this story on social media: