ISIS, Al-Nusra, rebel groups all responsible for civilian deaths in Syria – Aleppo doctor to RT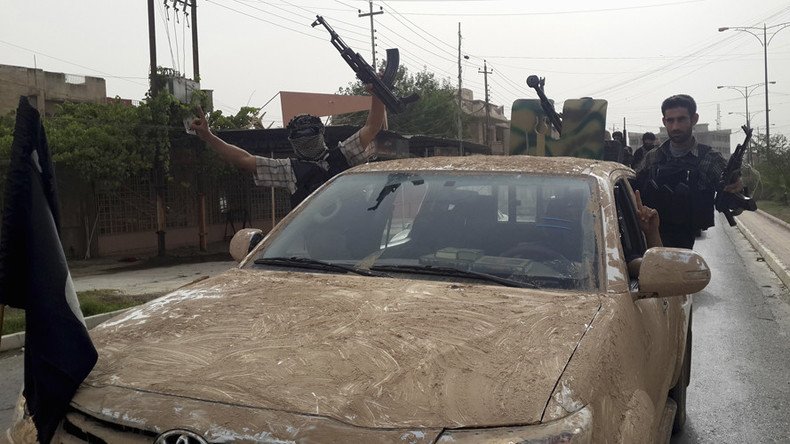 Syria's civil war continues to claim the lives of innocent civilians, but the deaths aren't only happening in areas seized by Islamic State. Rebel-shelled eastern Aleppo is also clocking up high numbers of fatalities, a chief autopsy doctor told RT.
RT on frontline: Syrian Army recaptures rebel-held academies, cuts off militant supply route
The Aleppo office of Dr. Zaher Hajjo is filled with bodies of those who didn't make it – many of whom are civilian women, children, and men whose lives were lost to the country's bloody conflict, now in its fifth year.
RT's Lizzie Phelan traveled to Aleppo to speak to Hajjo, and saw bodies arrive firsthand.
"Today we received nine bodies, civilians that have been killed by shelling by armed groups. Four of them were women, three kids and two men. Six of them were just injured and killed today, and the other three were wounded yesterday of shelling...and they lost their lives today," Hajjo said.
"In 48 hours, we received 17 civilians that have been killed from the war, killed from the shelling, and almost 50 others wounded."
But the fatalities aren't just happening in areas controlled by Islamic State (IS, formerly ISIS/ISIL). Areas controlled or contested by both terror groups and opposition fighters are suffering a similar fate.
East Aleppo, controlled by the IS-allied group Jabhat al-Nusra, is just as vulnerable to gruesome atrocities, according to Hajjo.
"Between ISIS and Nusra, the victim is the same and the way of killing is the same. For example, last month we received more than 200 bodies and 1,500 injuries, and this month – although we are at the first week – we have [received] tens of killed and wounded people," Hajjo said.
But other opposition groups are also responsible for senseless civilian deaths, with Hajjo saying that the Free Syrian Army (FSA) – which used to control Aleppo – committed the same kind of killings.
"It was the same. Nothing changed. There is no difference between FSA and Al-Nusra. It's just a difference of name," he said.
But although Hajjo knows there are killings taking place every day in eastern Aleppo, he says it's impossible to know just how many people have been killed there.
READ MORE: Times reporter abducted and shot in Syria says his kidnapper now US-backed rebel
"Of course we don't have statistics from the eastern side, the area under control of armed groups. And I think nobody can have statistics from that area because so many armed groups, many times they will fight each other, they will kill each other, there are so many other crimes there, it's not just with regards about war. And some areas, some neighborhoods on the eastern side, [there are more] foreigners than locals and often they don't even announce the foreigners who have been killed, or sometimes they will just put even the fighters with the same statistics as civilians," Hajjo said.
The Syrian civil war has led to the deaths of at least 250,000 people and displaced more than 12 million since 2011, according to UN figures.
You can share this story on social media: