1 dead, dozens injured & missing after Tel Aviv building collapse (PHOTOS, VIDEO)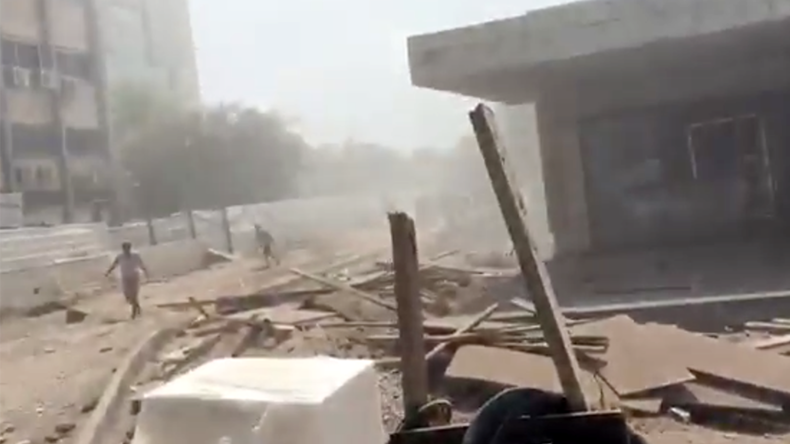 Israeli police have confirmed at least one person died following a building collapse at a construction site in Tel Aviv. At least 15 people have been hospitalized for injuries sustained in the incident.
In a tweet, police confirmed that one person was found dead at the site during the "search and rescue operations." The search continues for others believed trapped under the rubble.
Initial reports suggest that a crane toppled over in the Ramat HaHayal area of the city, triggering the collapse of the multi-story building.
Pictures taken at the scene appear to show dust rising from the remains of a large building.
Social media posts by Israeli authorities indicate that 15 people rescued from the building are being treated for "light to medium" injuries.
It's believed that rescue teams are also in contact with at least five other people who have not yet been pulled from the rubble.
Israel's Channel 2 report that the structure was part of a multi-level car park.
According to The Jerusalem Post the incident happened on the corner of Hanachoshet and Habarzel Street, and there are still fears the building could collapse further during the search for survivors.
The site is adjacent to the Assuta Medical Center, with Google Street images from February 2015 showing it under development.
Authorities have appealed to the public to stay away from the busy business district site, as firefighters and emergency personnel scour the damaged complex for "wounded and trapped" people.
Initial reports suggest that as many as 30 people could have been inside the structure, which is understood to have been under construction.