Mortar & gas jar shelling breaks off RT periscope livestream from Aleppo (VIDEO)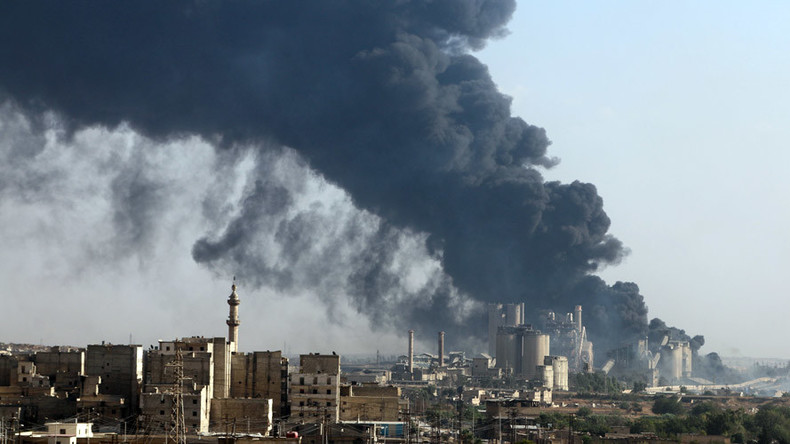 RT's Lizzie Phelan had to abruptly shut down her periscope livestream of an interview with a pro-government militia fighter from Aleppo after mortar and gas jar shelling hit the area.
Phelan livestreamed an interview with a National Defense Forces (NDF) fighter at its headquarters in the city of Aleppo.
The footage was captured right on the frontline of fighting taking place between pro-government forces and various militant and rebel groups in the northwest of the city.
By the end of the seventh minute of the interview a powerful strike was heard in the background. The first strike was a mortar shell. A gas jar followed shortly afterwards, Phelan said.
The interview had to be broken off for safety reasons.
A gas jar that hit Aleppo's Al-Zahraa neigborhood, from which Phelan had been livestreaming, killed a four-year-old girl, Phelan reported on her Twitter, citing an autopsy doctor from Aleppo University Hospital. It remains unclear whether it was the same one.

Lizzie Phelan is currently in Syria covering the dire situation in the city of Aleppo, focusing on people living on the frontline and those who have been struck by rockets and mortars while in their homes.
READ MORE: Aleppo frontline: Parents who saw 6yo son killed & 4yo daughter injured in rocket attack speak to RT
In one of her recent reports she provided a story of a four-year-old girl, Arwa, who lost her brother in an airstrike and was severely injured herself.