S. Korea not planning to turn THAAD anti-missiles against 'third countries' – president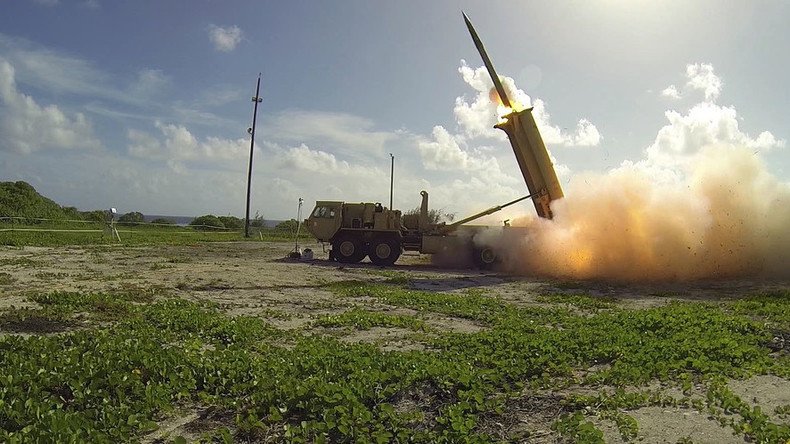 The deployment of the US Terminal High Altitude Area Defense (THAAD) system on the Korean peninsula is not aimed against any third country, but rather serves as a deterrent against a potential nuclear threat from Pyongyang, the South Korean president said.
The planned deployment of the advanced THAAD anti-missile system, announced by South Korea in July, has forced Russia and China to voice concerns over the system's perceived threat to their national security.
Seoul, however, continues to defend the system's positioning on its soil as a "defensive measure" against North Korea, which has carried out its fourth nuclear test and more than 10 ballistic missile tests this year – all of which have been condemned by the UN and the international community.
Speaking to Sputnik, South Korean President Park Geun-hye stressed once again that Seoul is ready to offer any clarification on the THAAD deployment, stressing that the system is not aimed at Russia.
"So far, the Korean government has faithfully explained our basic position to the Russian government. If Moscow feels that there is a need for additional explanation, the Korean government will continue to communicate closely in the days to come," Park said.
"There is no reason, nor practical benefit, for the THAAD system to target any third country, and the Korean government does not have any such intentions or plans," she said, answering a question on whether the system could damage Moscow-Seoul relations.
Park noted that she plans to discuss the tense situation on the Korean Peninsula with Russian President Vladimir Putin during her participation in the two-day Eastern Economic Forum (EEF) in Vladivostok, in hopes to achieve better cooperation and find a solution to the "serious threat" posed by Pyongyang.
"Given the geographic location of the Korean Peninsula, connecting the mainland to the ocean, as well as the economic dynamics of Northeast Asia, such provocations and threats from Pyongyang [are] not only a problem for Korea, but also a serious challenge for all neighboring regions, including Russia and then the entire East Asia as a whole," the Korean president said.
As Park urged for more UN sanctions against North Korea, she stressed that Russia could play a vital role in the diplomatic process. The president went on to say that THAAD will be gone from South Korea as soon as the North ends its weapons program.
Last month, Russian Foreign Ministry spokeswoman Maria Zakharova said that THAAD's capabilities reach beyond deterring North Korea, as the system is designed to intercept short, medium, and intermediate ballistic missiles at the terminal incoming stage.
"We consider the decision made by the United States and the Republic of Korea to deploy the US missile defense system in Suoth Korea an additional aggravating factor. We believe that the deployment of this system in the Republic of Korea goes beyond the task of deterrence of the so-called North Korean threat."
You can share this story on social media: