US student missing since 2004 was kidnapped to be Kim Jong-un's tutor in N. Korea – report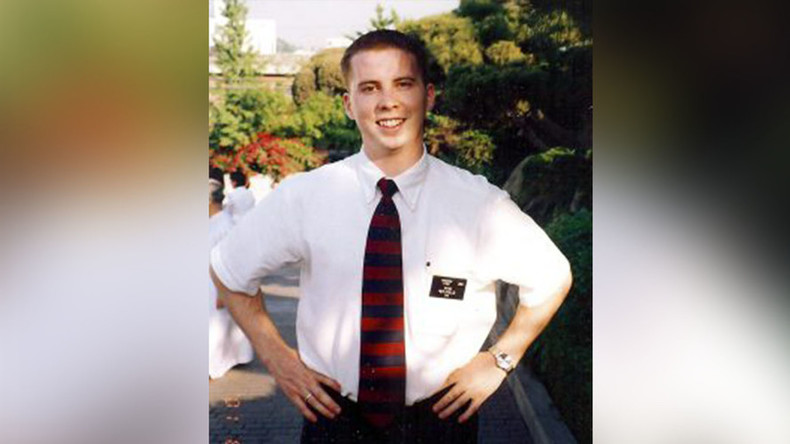 A US college student who vanished during a trip to China in 2004 is alive and living in North Korea after being abducted by Pyongyang, the head of a South Korean abductees organization says. Chinese police called the disappearance a hiking accident.
David Sneddon, then a 24-year-old college student, vanished in western China's Yunnan Province in 2004. Police said he likely died while walking in Tiger Leaping Gorge near the Jinsha River.
It's a story that Sneddon's family never believed, particularly because a body was never recovered.
READ MORE: British travel vlogger forced to deny filming upbeat propaganda for North Korea
Now it appears that over a decade of doubt may have been warranted, with an official from South Korea's Abductees' Family Union, Choi Sung-yong, saying Sneddon was kidnapped to be an English tutor to Kim Jong-un, long before he took over his father's post as the country's leader.
Choi cited a source who reportedly told his organization that Sneddon is living in Pyongyang and teaching English. He has a wife and two children, the Japanese News Network (JNN) reported.
Sneddon's mother, Kathleen, said the Japanese report "doesn't surprise me at all."
"We just knew in our heart that he was alive, so we had to keep fighting," she told Deseret News Utah.
Following the Wednesday report, the US Department of State announced it would begin searching for Sneddon in North Korea.
Kathleen and the rest of Sneddon's family have campaigned for David's return ever since he failed to turn up at the airport in Seoul, South Korea, where he was scheduled to meet his brother. They operate a website and a Facebook page dedicated to bringing him home.
Sneddon's parents say they believe their son was taken by the North Korean government for training purposes, due to his fluency in Korean, which he used when serving as a Mormon missionary in South Korea.
The upcoming State Department investigation comes after members of Utah's congressional delegation asked lawmakers earlier this year to probe whether Sneddon had been abducted by Pyongyang.
Sneddon's parents, who live in Providence, Utah, said the Japanese report has given them renewed hope, but urged the public to remember that many others – not just their son – are oppressed by the North Korean regime every day.
"One young man from Utah is a sad and woeful story. But when you look at the total number..." David's father, Roy Sneddon, said. "Pray for the people of North Korea that their lives will change."
You can share this story on social media: