Russian State Library in Moscow evacuated after bomb threat hoax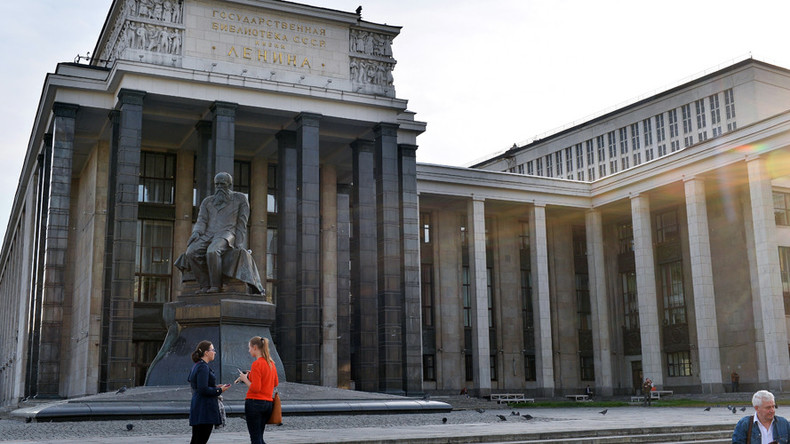 More than 1,500 visitors and staff were evacuated from Russia's largest library in central Moscow, after an anonymous caller warned that a bomb had been placed inside. Police failed to uncover any explosives.
Several eyewitnesses told local media that a suspicious object had been found inside the Russian State Library in Moscow, before police began to escort people out of the building, which is located next to the Kremlin walls.
A police source, who was not authorized to reveal his name, told RIA Novosti that an "inebriated male voice" was heard during the initial call.
Military engineers, police patrols, emergency services and several fire crews were immediately directed to the scene.
Sniffer dogs began to inspect the visitor halls, which contain over 17 million tomes, while officials ordered the evacuation of all those inside.
"No devices or explosive were located inside the building," said a police statement.
If the caller is found, he faces up to three years in jail for raising a false alarm.