Scuba divers discover human bones used in 'voodoo ritual' off Spanish coast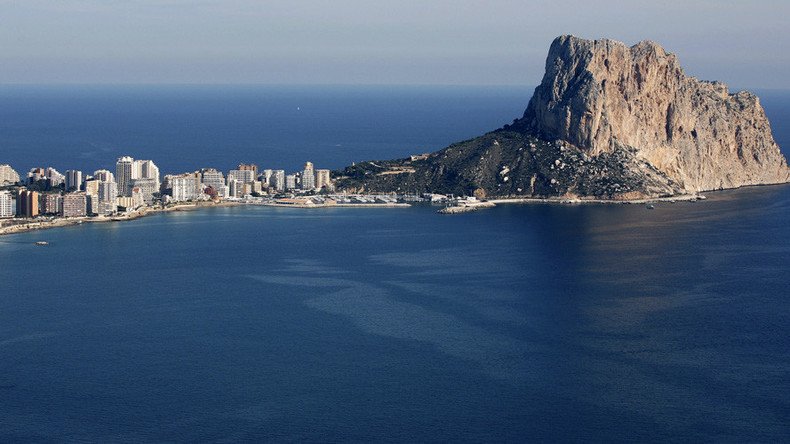 When a group of scuba divers set off to explore the waters off eastern Spain, they were likely expecting to see a few fish. But they ended up making an unexpected discovery – human bones and other items believed to be left over from voodoo-type rituals.
The divers, from a local dive center, made the first discovery on Saturday, when they spotted what appeared to be a human skeleton wrapped in a sheet with items used in Santeria – a religion popular in Cuba, which combines Christianity with West African cult practices. Such practices often involve animal sacrifice.
"We were doing a course in the area of Roca Plana, behind the rock, and saw basically what I thought was a garbage bag. I went down for it and as I approached I saw as a knotted sheet. I opened [it] a little and I saw a doll. I went up, I gave [it to] the boss and continued diving," said Cristian, an instructor at the Les Basetes diving center, according to El Pais.
After revealing their discovery, a specialist diving team from the Guardia Civil went underwater to explore the same area in a night dive. That's when they stumbled upon a second package, which also contained what appeared to be human bones and items used in Santeria.
Police have so far identified a bowl, feathers, leaves, and twigs with names scratched onto them, as well as dolls, the Local reported.
A third package was found by scuba divers in the same area on Monday, but has not yet been retrieved from the water.
A forensic examination of the first package suggests the human bones had been buried in earth for between 30 and 40 years before being dug up and recently thrown into the sea. The Guardia Civil are investigating whether the skeleton may have been removed from a cemetery and used in a Santeria ritual. They have called in an expert in the religion to assist, Diario Informacion newspaper reported.
The three packages were found in the Mediterranean Sea near the Peñon de Ifach, a large rock that stands at the end of the seaside town of Calpe. The rock is a popular site for people to spread the ashes of their deceased loved ones.
You can share this story on social media: