Top NASA expert says Earth temperature rising at pace unseen over past millennium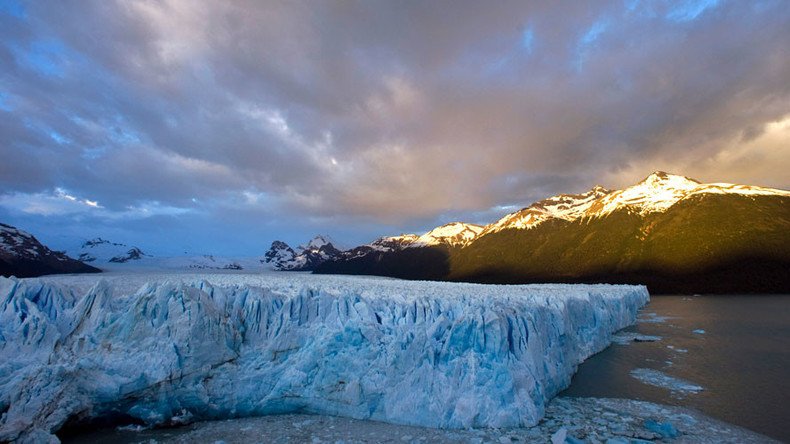 The average temperature of Earth is rising at a pace "unprecedented in 1,000 years," which could put at stake the international effort to reduce global warming set out in the landmark 2015 Paris climate accord, a top NASA climatologist has warned.
"In the last 30 years we've really moved into exceptional territory," Gavin Schmidt, director of the NASA Goddard Institute for Space Studies, told the Guardian. "It's unprecedented in 1,000 years. There's no period that has the trend seen in the 20th century in terms of the inclination [of temperatures]."
This year, the average temperature around the world reached 1.38C above levels observed in the 19th century, which is dangerously close to the 1.5C standard set out in the UN-brokered Paris Agreement on climate change.
July was the warmest month since 1880, according to the newspaper, and each month since last October has set a new warming record.
But new NASA data suggests that warming levels experienced throughout recent decades are higher as compared to any period over the past millennium.
"Maintaining temperatures below the 1.5C guardrail requires significant and very rapid cuts in carbon dioxide emissions or co-ordinated geo-engineering. That is very unlikely. We are not even yet making emissions cuts commensurate with keeping warming below 2C," Schmidt explained.
He claimed there is a 99-percent probability that 2016 will be the warmest year on record in comparison with the last year, which itself beat a temperature record set in 2014.
"It's the long-term trend we have to worry about though and there's no evidence it's going away and lots of reasons to think it's here to stay," Schmidt said.
"There's no pause or hiatus in temperature increase. People who think this is over are viewing the world through rose-tinted spectacles. This is a chronic problem for society for the next 100 years."
The 31-page Paris Agreement, adopted by 195 countries last December, states that it "aims to strengthen the global response to the threat of climate change in the context of sustainable development and efforts to eradicate poverty … to well below 2 degrees Celsius [3.6 Fahrenheit] above preindustrial levels and to pursue efforts to limit the temperature increase to 1.5 degrees Celsius [2.7 Fahrenheit]."
The landmark accord is centered on bridging the gap between poor and rich countries by means of mobilizing $100 billion each year to help underdeveloped nations cope with the outcomes of global warming.
Climate change causes, or contributes to, sea level rise, warming oceans, shrinking ice sheets as well as extreme events such as rainfall and hurricanes, affecting the lives of millions of people all over the globe.
You can share this story on social media: