'Where is the city?' US soldiers arrive in German town, mistaking it for Liechtenstein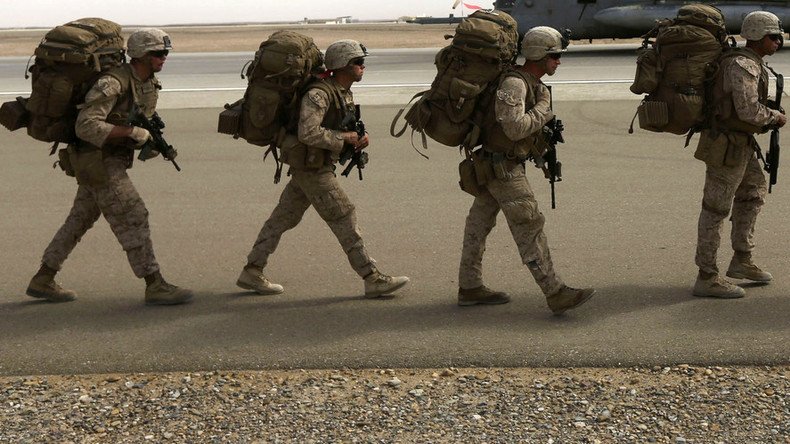 Two US soldiers who decided to discover the world, starting with Liechtenstein, were baffled after finding themselves in a tiny German town instead, some 600 kilometers away from their intended destination.
The case started when two US marines who completed their training at the American Air Force base near the German town of Ramstein-Miesenbach, decided to start a world tour, FreiePresse reports.
Their first stop was supposed to be the micro state of Liechtenstein located in Central Europe.
However, the navigation of the route did not quite work out as planned. Instead, both elite soldiers found themselves in the German town of Lichtenstein in the Federal state of Sachsonia.
Upon arrival at the place, which is 600 kilometers away from their intended destination, the young men, still unaware of the mistake, appeared at the local toy and-doll museum.
Jörg Flämig, the 52-year-old head of the museum, said that he suddenly spotted two men "with large backpacks and camera equipment" at the backyard of the site.
"Where is the city?" one of the US soldiers asked the man, referring to the city center of Vaduz, the capital of Liechtenstein. "Here is the city," Flämig told the marines, only to find out a bit later that his hometown was not the actual destination for the soldiers.
It appeared that both men simply misspelled the name of the place they wanted to attend, tipping in "Liechtenstein" with only an "i" instead of an "ie".
After helping the US soldiers to have a rest, Flämig also provided the travelers with their first Europe Atlas. He then drove the men to the railway station making sure they take a train to the south in order to finally pay a visit to Liechtenstein.
The owner said he would like to stay in touch with the marines.
"I hope they will contact us on Facebook," the museum's head told FreiePresse.
Reacting to the case, some of the people posted tweets saying "I hope they have better Navigation at Ramstein."
You can share this story on social media: