Ominous waterspouts stun holidaymakers at Russian resort (PHOTOS, VIDEOS)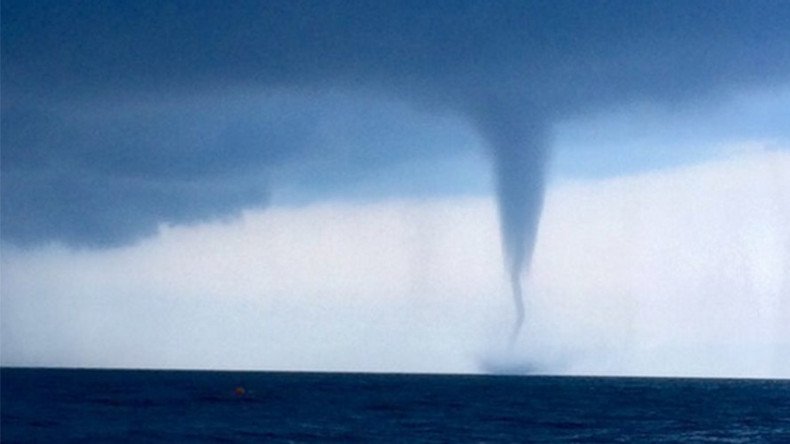 The Russian resort city of Sochi woke to see what looked like tornados gathering over its beaches and roofs.
Images on social media show waterspouts over the resort on Saturday morning. The local emergencies agency has urged the locals to take care.
"Over the next 1-3 hours, and until the end of the day in the Sochi region, in the Magri-Veseloye area, there is a danger of twisters forming," the Russian Emergency Ministry in Krasnodar region said in an online statement.
Many of the witnesses wrote on social media that they had never seen anything resembling a tornado before.
"Am I really in Sochi?" one user posted, waking up in the morning.
Others said that it was raining, too – as though a tornado wasn't enough!
"Gorgeous view," a user wrote ironically, taking a photo of the funnel cloud from her window.
Sochi is located in a subtropical climate area, where the air is very humid due to its immediate proximity to the sea. However, powerful tornadoes are very rarely observed there.
You can share this story on social media: