Ship with over 100 on board evacuated in Siberian river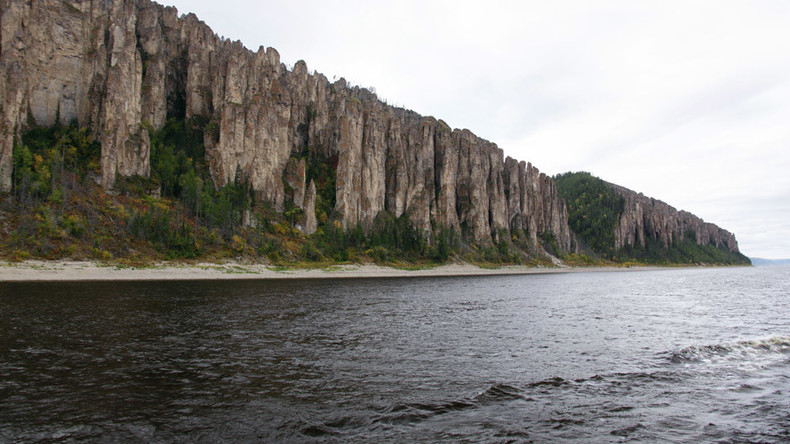 Rescuers with two helicopters evacuated the 98 passengers and 11 crew members on board a Russian ship that had run aground in the middle of the great Siberian river Lena while on the way to the city of Yakutsk.
The ship "Stepan Arzhakov" ran aground some eight kilometers from the village of Batamai. The vessel was washed ashore due to strong early morning crosswinds, Russia's Emergency Ministry said, as cited by RIA Novosti.
There were many children and elderly people among the passengers.
The vessel was carrying passengers from the village of Zhigansk to Yakutsk, the capital of the Sakha (Yakutia) Republic. Mi-8 helicopters were sent to evacuate the passengers.
The rescue plan was promptly drafted at an emergency response committee meeting in Yakutsk, EMERCOM said.
The rescue operation lasted for several hours and was successfully completed with all passengers evacuated from the vessel. A total of 31 people, including 10 children, were brought directly to Yakutsk by two Mi-8 helicopters and the remaining 67 passengers were taken to the village of Bulus and are heading to Yakutsk on buses, EMERCOME reported.
The rescued people were provided with temporary accommodation, psychological help and a hot meal in a nearby village, before being bussed to Yakutsk.

Overall, 49 people and eight equipment units took part in the operation.