Czech Republic & Hungary push for joint European army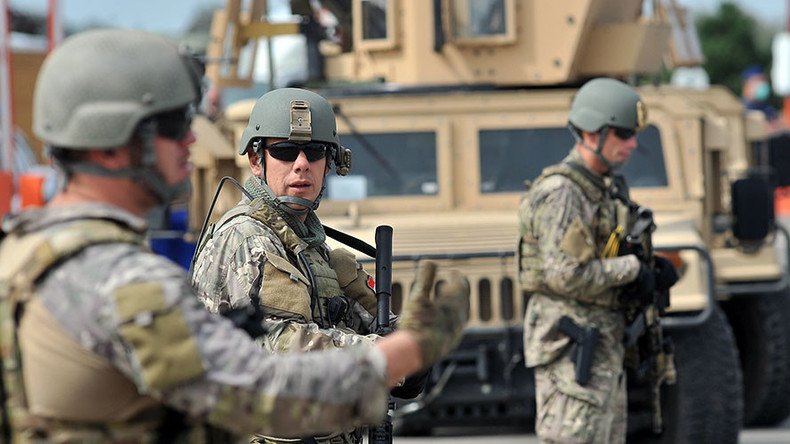 The drive to create a joint European army appears to be gaining momentum with the Czech Republic and Hungary both speaking out in favor of deeper defense ties on the continent, in moves which are likely to rile NATO.
Hungarian Prime Minister Viktor Orban, who has championed the move to create a joint defense force on a number of occasions, says that a joint European army was needed to ensure security.
"We should list the issue of security as a priority, and we should start setting up a common European army," he said on Friday, during a meeting between Hungarian, Czech, Polish, Slovak leaders and German Chancellor Angela Merkel in Warsaw, as cited by Retuers.
In July, Orban, who is a staunch critic of the EU's migration policies, said that the union must look to create its own military following the United Kingdom's decision to leave the bloc.
"We need a real army, in which there'll be understanding; in which the orders are given to the same language," the Hungarian PM said.
His Czech counterpart Bohuslav Sobotka is also in favor of deeper European defense cooperation. He says it is a priority due to the need to secure Europe's borders and respond to growing security threats from places such as the Middle East, adding: "we should also begin a discussion about creating a common European army," according to AFP.
"Certainly the Czech Republic can imagine stronger cooperation in the military area, integration of units, common exercises, and above all securing the capacity to organize operations to support common European foreign policy," he said.
At the same time, Polish Prime Minister Beata Szydlo has called for a European border guard to be set up to protect the union's external frontier.
Chancellor Merkel has supported the idea of increasing security across the bloc, however she has urged caution about how this should be carried out.
"Security is a fundamental issue... we can do more together in the areas of security and defense," she said, as cited by AFP.
In July, an EU strategy document stated that the bloc should look to create greater military autonomy from NATO. It stated the EU could no longer rely on the alliance regarding various security issues and must instead develop an ability to "act autonomously if and when necessary."
"As Europeans we must take greater responsibility for our security. We must be ready and able to deter, respond to and protect ourselves against external threats," stated the paper, which was entitled 'European Union Global Strategy' and was drafted by EU foreign policy chief Federica Mogherini.
"While NATO exists to defend its members — most of which are European — from external attack, Europeans must be better equipped, trained and organized to contribute decisively to such collective efforts, as well as to act autonomously if and when necessary," it adds.
European Commission President Jean-Claude Juncker first called for the creation of an EU army in March 2015. "A joint EU army would show the world that there would never again be a war between EU countries," Juncker said at the time.
However, his idea drew a frosty response from NATO, which warned against "duplication." The military alliance's secretary-general, Jens Stoltenberg, urged Europe "to make sure that everything they do is complementary to the NATO alliance."
Under NATO guidelines, each of its members should spend at least 2 percent of their total GDP on defense in order to boost the alliance's potency.
Only six of the EU's 27 members do not belong to NATO – Austria, Cyprus, Finland, Ireland, Malta and Sweden.
You can share this story on social media: