'Dogs flew 20 or 30 meters': Rare twister wreaks havoc in Russia (VIDEO)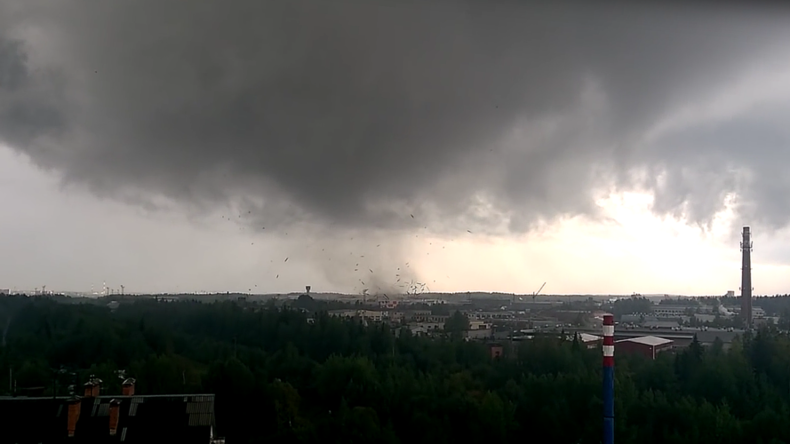 A rare tornado has ripped through the suburbs of Syktyvkar, a provincial capital in northwest Russia, leaving a path of destruction in its wake.
The twister tore off the roofs of several buildings and fences, felled several trees and power line posts, turned over a van and also damaged a crane at a local lumber mill.
"After the tornado as I was on the road my neighbor called me and said, 'You have no home anymore.' My wife almost fainted," Ruslan Izyurov told Komiinform, a local news agency.
"We are not the only ones who suffered. A neighbor's home is on its side. People lost greenhouses, warehouses, roofs. Cars were damaged, dogs flew 20 or 30 meters along with their houses," he added.
No casualties were reported in the aftermath of Wednesday's tornado, but the twister caused significant damage to the lumber mill and caused a traffic jam by damaging street lights.
The disaster hit the republic of Komi, located northwest of the Ural mountains – where such phenomena are a rare sight.
You can share this story on social media: