Rubble & shock: Videos of disastrous Italian earthquake's aftermath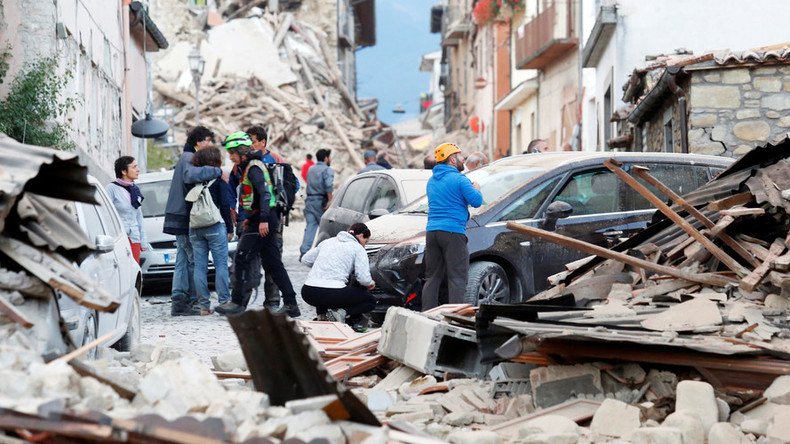 Dramatic videos have emerged showing the grim aftermath of a devastating 6.2 magnitude earthquake that has left at least 120 people dead in central Italy. Local residents are seen sitting in despair and total shock in the rubble.
The quake rocked central Italy on Wednesday morning, followed by a series of tremors, with one of 5.5 magnitude, the US Geological Survey reported.
The quake's epicenter was situated some 76 kilometers southeast of the city of Perugia and just 126 kilometers north of the capital Rome, the largest and most populous city in the region with 2.6 million people.
Several small towns and villages were seriously damaged by the quake. The worst affected towns are believed to be Accumoli, Amatrice, Posta, and Arquata del Tronto.
"Now that daylight has come, we see that the situation is even more dreadful than we feared, with buildings collapsed, people trapped under the rubble, and no sound of life," said Accumoli mayor Stefano Petrucci.
You can share this story on social media: