1 dead, 30 injured after blast rocks Western tourist hotspot in Thailand - reports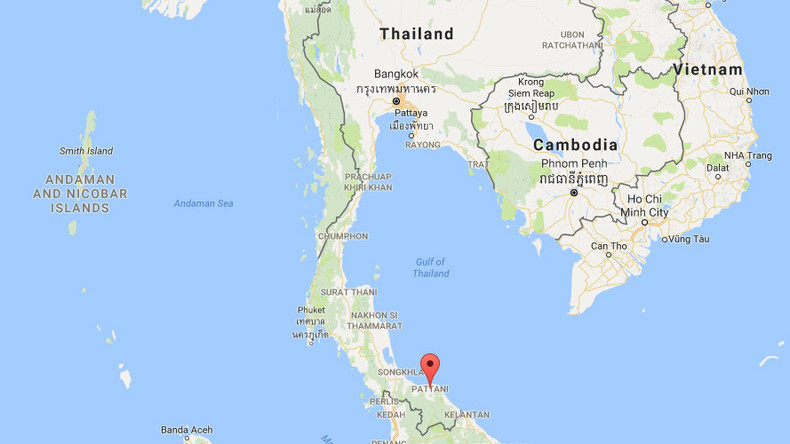 A suspected car bomb went off outside a small hotel in the coastal resort of Pattani in Thailand, near the border with Malaysia. At least one person is dead, and 30 are injured, according to media reports. Authorities attempt to establish the nationality of the victims.
Photos from location show a gaping hall in the wall of the Southern Hotel, with a fire raging inside. In a video on social media, debris are scattered around the lightweight building, as rescue workers and civilians scuttle around.
While the nationality of the victims has not been revealed, the hotel is known to be popular with foreign tourists.
Police later revealed that not one but two bombs exploded at the hotel. However, the first blast that hit a parking lot behind its premises did not inflict any casualties, police Lieutenant Colonel Winyu Tiamrajm confirmed, speaking to Reuters.
While the second blast "came from a truck parked at the hotel entrance, opposite [to] a karaoke bar and a massage parlor"and led to one person being killed and at least 30 injured, according to the latest police data.
The interiors of the hotel have apparently been seriously damaged as seen on the hotel's guest photo page surfaced on the social media, showing a room covered with debris.
The attack comes in the wake of a wave of explosions set off by homemade devices that rocked locations across the South-East Asian country earlier this month, killing four people. Most took place in the restive Muslim-dominated regions in the south of the country, which include Pattani. An increasingly radical separatist Islamic insurgency in the south of the country has reportedly claimed over 6,000 lives since the turn of the millennium.
The government says attacks were carried out by a group of at least 20 people, though customarily denied that they were Malay-Muslim insurgents.
Pattani itself has been a frequent target of terrorist attacks in the past several months, including 8 simultaneous blasts that shook the city a month ago,