Dramatic speed boat chase after drug traffickers in Italy ends in one arrest & one escape (VIDEO)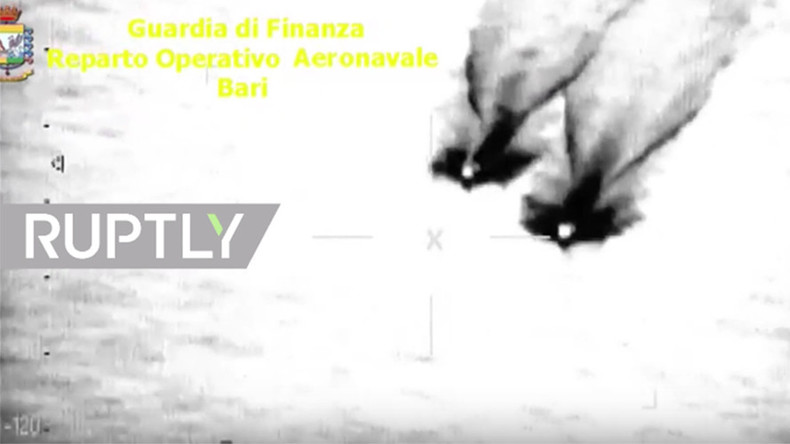 Italian police have arrested a 37-year-old Albanian drug trafficker after a Hollywood-style high-speed boat chase in the Adriatic Sea on Monday. The other marijuana dealer got luckier and escaped to the shore after breaking off from the chase on jet skis.
The video leaked to the media showed spectacular footage of Italy's Guardia di Finanza (GdF) trying to catch up to two suspects on jet skis, who were trying to make their gateway with 214 kg (472 lbs) of marijuana in San Cataldo, located in the Italian province of Lecce.
The video shows the jet skis speeding through the waters of Adriatic Sea, with the Guardia's boat not far behind it. Police managed to cut into the jet skis' path, forcing one of the culprits to try his luck on land.
Officers were only able to apprehend one of the two suspects.
The second individual managed to escape, but abandoned his jet ski in the process. The watercraft was found in the nearby village of Frigole, according to police.
The suspects could have sold the seized drugs for $2.26 million on the streets.