Concert hall roof partially collapses in Oslo during mass event (PHOTOS)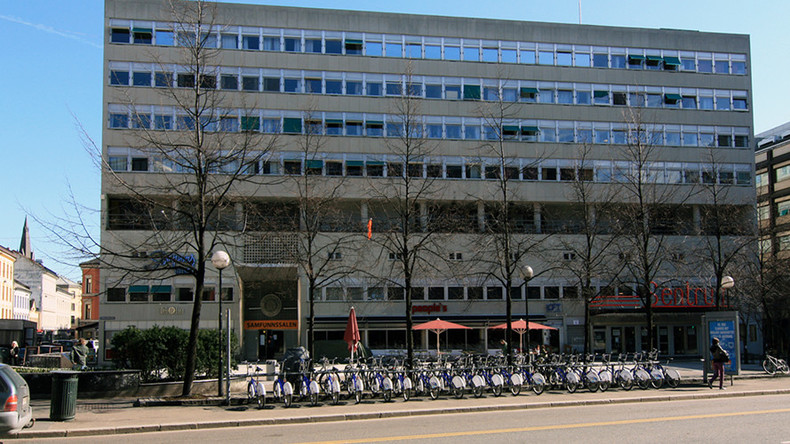 At least 15 people have reportedly been injured as a part of the roof collapsed as spectators were watching an event at a concert hall in the Norwegian capital of Oslo. Police say that there have been no fatalities or serious injuries.
Scores of young people attended an event at the Sentrum Scene on Sunday, Norway's VG News reported citing the police. The hall can house around 1,800 concert goers, but it is unclear how many people were inside when a large piece of the roof collapsed.
A large number of ambulances, fire trucks and patrol cars have arrived at the scene, local media reported, saying that the venue was evacuated.
People were seen with blood covering their faces, the VG publication stated, citing eyewitnesses. Some were carried outside on stretchers. At least 15 people were injured, according to NPR radio's website.
"It was totally sick. The concert had just started and then suddenly parts of the roof were falling down. People were hit on their heads. They began to move away and then even more parts of the roof fell down," student Mir Joseph told VG.
Emergency services reported that a thick layer of plaster has fallen off, while police confirmed there have been no life threatening injuries.