German authorities eye face recognition tech to catch terrorists at airports, train stations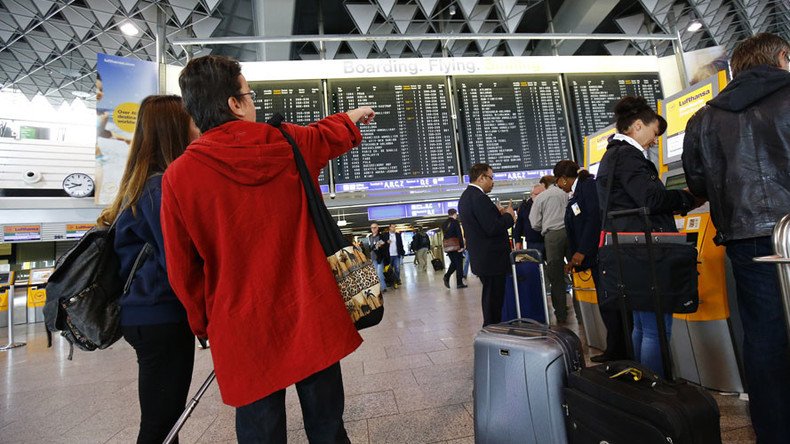 Germany wants to introduce facial recognition at major transportation hubs to try and identify terror suspects, according to Interior Minister Thomas de Maiziere. He added the technology would be able to identify potential suspects who would appear in a database.
De Maiziere, who was speaking to the Bild am Sonntag newspaper, said the technology was needed in the wake of a series of Islamist terrorist attacks that rocked the country in July.
"I would like to use this kind of facial recognition technology in video cameras at airports and train stations. Then, if a suspect appears and is recognized, it will show up in the system," the CDU politician told the paper, as cited by Reuters.
The interior minister also mentioned that existing internet software was already able to identify whether people in photographs for example were famous.
De Maiziere said that if a suspect was to appear in the system that the authorities would technically be allowed to detain that person.
Last month, Germany was hit by two Islamic State (IS, formerly ISIS/ISIL)-associated terrorist attacks, and a further two assaults, which had no links to the group.
On July 18, a 17-year-old "unaccompanied minor" of Afghan origin armed with an ax and a knife attacked commuters on a train in Wurzburg, injuring five people and leaving 14 more in shock. The suspect was shot dead by police while trying to escape the crime scene. IS later claimed responsibility for the assault.
An attack also took place on July 24 in the Bavarian city of Ansbach, where a 27-year-old Syrian who had been rejected asylum, set off an improvised bomb hidden in a backpack, which killed the bomber and injured at least 15 people.
READ MORE: V for verification: Measuring 'victory' signs may be new way to identify terrorists, study says
De Maiziere also hinted that a ban on rucksacks and certain bags could be implemented at concerts and large-scale events.
"We will have to get used to increased security measures, such as longer queues, stricter checks or personal entry cards. This is tedious, uncomfortable and costs time but I don't think it's a limitation of personal freedom," he told Bild am Sonntag.
You can share this story on social media: