North Korea restarts plutonium production – Japanese media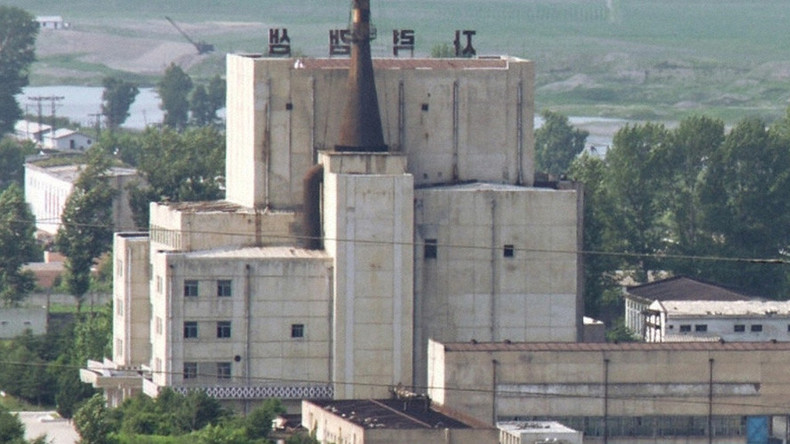 The North Korean nuclear energy institute has reportedly confirmed to Japan's Kyodo news agency that it has resumed production of enriched uranium by using plutonium extracted from reprocessed fuel rods from the Yongbyon nuclear facility.
"We have reprocessed spent nuclear fuel rods removed from a graphite-moderated reactor," Kyodo News quotes Pyongyang's Atomic Energy Institute as saying, which supervises activities at North Korea's Yongbyon nuclear complex.
The institute also reportedly said that production of highly enriched uranium (HEU) needed for military and nuclear energy needs is continuing "as scheduled."
In the first-of-its-kind interview with foreign media, the institute did not elaborate on how much plutonium and HEU it had produced.
In June, the IAEA (International Atomic Energy Agency), the UN's nuclear watchdog, reported that Pyongyang had apparently reactivated its nuclear reactor and enrichment facilities at the Yongbyon plant, North Korea's core nuclear center, and that it is ready to extract plutonium from spent fuel rods.
The Yongbyon reactor was shut down in 2007, but in 2013 Pyongyang started renovating it after its third nuclear test. In September 2015, the North said that Yongbyon was operating in order to improve the "quality and quantity" of its nuclear weapons, as reported by Reuters.
In January, North Korea reportedly conducted its latest nuclear test – its fourth in total.
Earlier this week Pyongyang accused Washington of preparing an invasion and threatened to retaliate with a "merciless and annihilating" nuclear strike on US forces if there was any sign of military provocation.