French women's rights minister defends ban on 'hostile' Muslim swimwear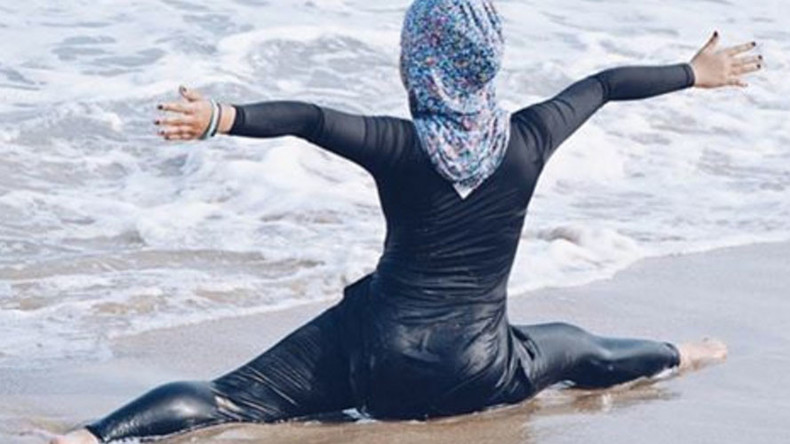 The French women's rights minister has defended the 'burqini' bans introduced in three French towns, saying the swimwear is "hostile to diversity." She has previously been criticized for comparing veil-wearing Muslims to "American negroes" who supported slavery.
"The burqini is not some new line of swimwear, it is the beach version of the burqa and it has the same logic: hide women's bodies in order to control them better," French Minister for Women's Rights Laurence Rossignol told French Le Parisien newspaper.
She added that burqinis represent a "deeply archaic vision of the place of women in society and, thus, the relationship between men and women."
"There is an idea that women are … immoral and should hide their body… A hundred years passed, but [according to burqini inventors] a woman who reveals her ankles or hair is not a woman of virtue."
According to Rossignol, the burqini topic sparked tensions because of its political dimension.
"It is not just the business of those women who wear it, because it is the symbol of a political project that is hostile to diversity and women's emancipation," she said.
Burqinis have recently been a hot topic in France after several towns banned the controversial swimwear worn by some Muslim women.
The first city to ban burqinis was Cannes, with Mayor David Lisnard ruling that: "Access to beaches and for swimming is banned to anyone who does not have [bathing apparel] that respects good customs and secularism."
His move was followed by the mayor of another French Riviera town, Villeneuve-Loubet. This time the Muslim swimwear was banned for "hygiene reasons," according to the town's mayor, Lionnel Luca.
A village on the French island of Corsica became the third place in France to ban burqinis after the female Muslim swimwear reportedly caused a violent brawl between locals and migrants of North African origin there.
Earlier in August, the Pennes-Mirabeau commune near Marseille canceled a controversial pool party that had been planned by a Muslim group. The organizers, the Smile 13 group, which describes itself on Facebook as a sports and social event group for women and children, said they had received death threats, with one person even claiming they received bullets in the mail.
You can share this story on social media: