Russian man saws off 2 fingers to protest police 'rape' & 'false charges'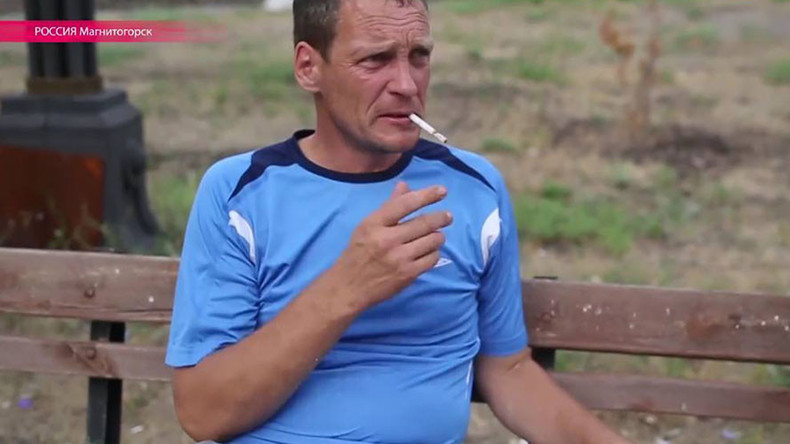 A man who says his wife was raped by police officers while in custody, and then charged with filing a false report when she complained, says he will no longer slice off his remaining fingers to bring attention to his case, after already amputating two.
"I have taken a decision to halt my protest, and will no longer cut off my digits," Igor Gubanov said through a Facebook statement released by Public Verdict Foundation, a legal aid NGO that is managing his case. "But this does not mean that I have stopped insisting on the proper investigation of the case, and the dropping of charges against my wife. But for the moment, I realize that I must achieve my objectives through legal means."
Residents of the Urals city of Magnitogorsk, 40-year-old Gubanov and his wife, Salima Muhamedyanova, were detained in January this year, after a neighbor in their communal flat called the police, complaining that they were drunk and disorderly.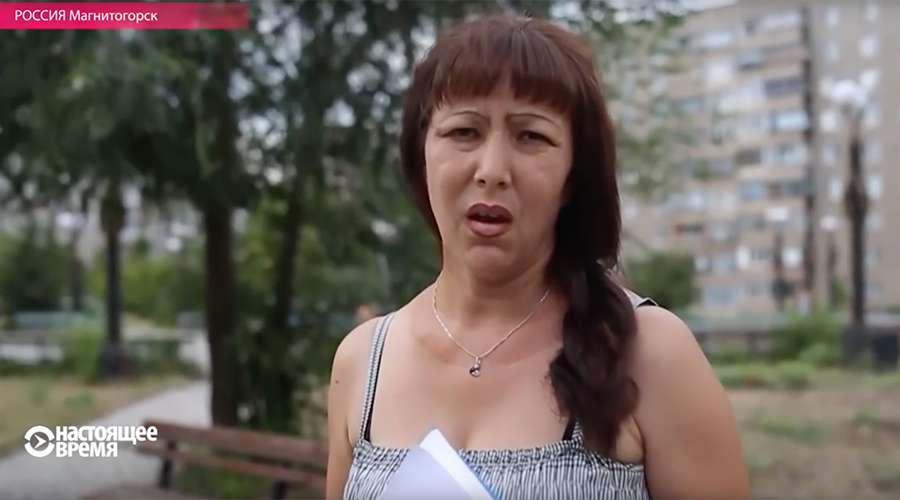 Police compiled a report for a misdemeanor, and then let the couple go.
According to Gubanov, several hours later, the same officers returned, and re-arrested the couple without explanation. Once they arrived at the police station, Muhamedyanova says she was taken to an office, and first beaten by one policeman, then raped by another, as the first one watched.
Gubanov told Public Verdict that police then told the couple to keep quiet, and threatened to plant drugs on them if they lodged a complaint.
The couple temporarily left the city, and Muhamedyanova underwent an official examination by a doctor, who certified that there was evidence of sexual intercourse, and physical harm.
She then made an official accusation.
Police conducted four forensic experiments to attempt to determine the veracity of the accusations. The couple claim that officers tampered with and removed evidence, including clothes, and refused to collect a DNA sample from the officer allegedly responsible for the rape.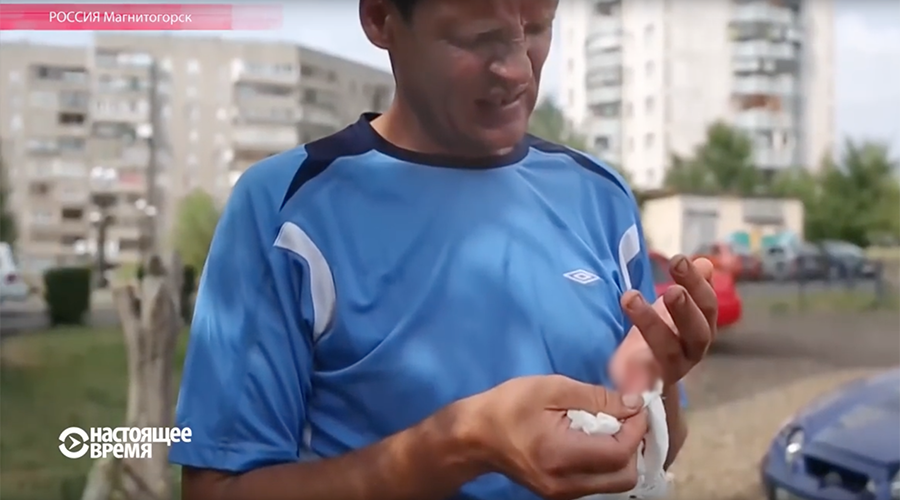 Magnitogorsk police, on the other hand, insisted that only Gubanov's biological material was found, and then dropped the investigation, before opening proceedings against Muhamedyanova – who purportedly refused a lie detector test – for purposely submitting a false report.
Local media also claimed that Gubanov, a street-sweeper, had been arrested for rowdiness on "dozens" of occasions, and that his wife threatened the police with "consequences" during the incident that set the case in motion.
Last Monday, Gubanov sawed off his left-hand pinkie.
"I read the latest legal documents handed to me by the investigators, and realized that they were just humiliating and taunting my wife," Gubanov explained to Znak, an internet news portal. "I looked on the internet, and saw that there were hunger strikes, but no one paid attention to those, and I had to attract it one way or another."
Gubanov, who says that Public Verdict attempted to dissuade him, said he would continue to cut off a finger each Monday, until police released additional evidence – he claims there is an incriminating CCTV tape from inside the station – and re-opened the initial case. This Monday, another pinkie was gone.
But Gubanov told Russian media that doctors have threatened to forcibly place him in a mental hospital, if he amputates another digit.
"My wife is on the verge of a nervous breakdown," said Gubanov. "She says that if she knew how things would turn out, she would never have complained. But I still believe that justice can be done."
Police have refused to publicly comment on the couple's campaign.