Huge blast rocks Kabul's diplomatic quarter where US embassy located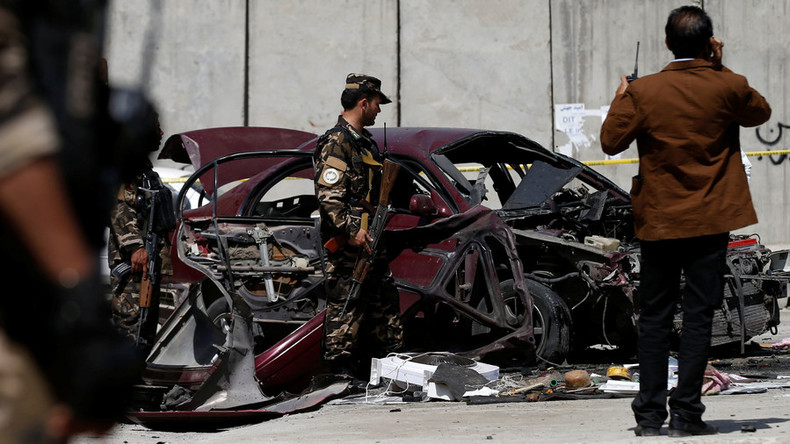 A huge explosion has rocked the diplomatic quarter of Kabul, where international embassies, including that of the US, are located, as well as the Afghan Defense Ministry.
An official from the Afghan Interior Ministry, Mohammad Hamayun Aini, confirmed that the explosion had occurred to Pajhwok News.
Flash: A bomb blast in PD9 near to US embassy in Kabul.

— Pajhwok Afghan News (@pajhwok) August 15, 2016
The blast went off in the Macrorayan area of Kabul when a magnetic Improvised explosive device (IED) was placed on a vehicle belonging to the Afghan National Army (ANA). According to Pajhwok, an ANA vehicle was the target of the attack, which took place near the Defense Ministry.
An Afghan National Army (ANA) soldier was injured in the blast,
There have also been reports suggesting that the blast took place near Maiwand Bank.
Kabul was the site of a huge attack plotted by the Islamic State terrorist group (IS, formerly ISIS/ISIL) that targeted a mass demonstration in July, when several blasts left at least 80 people dead and 231 injured.