Swiss train attacker & his victim die of injuries, no indication of terrorist act – police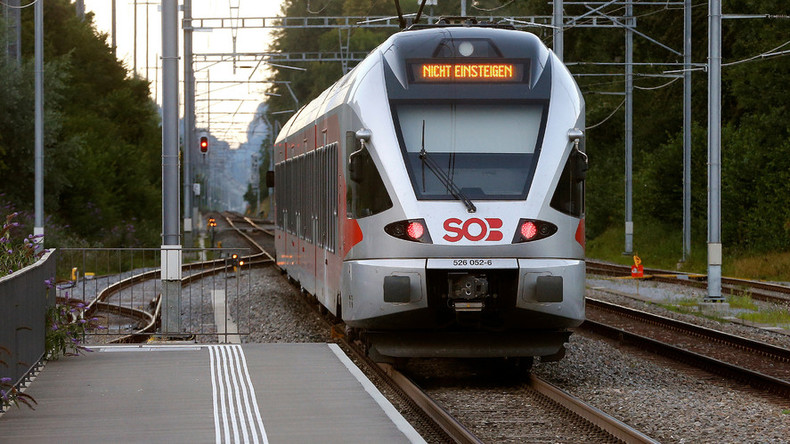 A woman injured in an arson and stabbing attack on a train in Switzerland died of her wounds on Sunday along with her attacker, police say, stressing that, while they have yet to determine a motive, there is no indication it was a terrorist act so far.
"The accused 27-year-old Swiss man has died of his injuries," police from the Saint Gallen region said in a statement on Sunday, as cited by AFP.
Police have also confirmed that the 34-year-old female victim died from her injuries.
According to Reuters, three people remain hospitalized suffering from knife injuries or burns. Of those three, two girls, aged 17 and 6, are in serious condition.
According to police, there is no indication so far that the attack was an act of terrorism. The suspect, who lived in a neighboring canton, had no criminal record.
"The question of motive remains… To date there is no indication this was a terrorist or politically-motivated act," police said.
"Terrorism is not our main theory," police spokesman Bruno Metzger confirmed to AFP.
The attack occurred on a train traveling between the towns of Buchs and Sennwald in northeast Switzerland on Saturday, when the perpetrator spilled out flammable liquid and set it on fire before proceeding to stab passengers.
The assailant was also among the seven people injured, police said.
READ MORE: Swiss train attack: 6 passengers, including 1 child, suffer burn, knife wounds
Earlier on Saturday, a police spokesman told Reuters that the Swiss train attack was likely a crime of passion.