Thieves dig tunnel to rob Italian bank despite residents warning police of strange sounds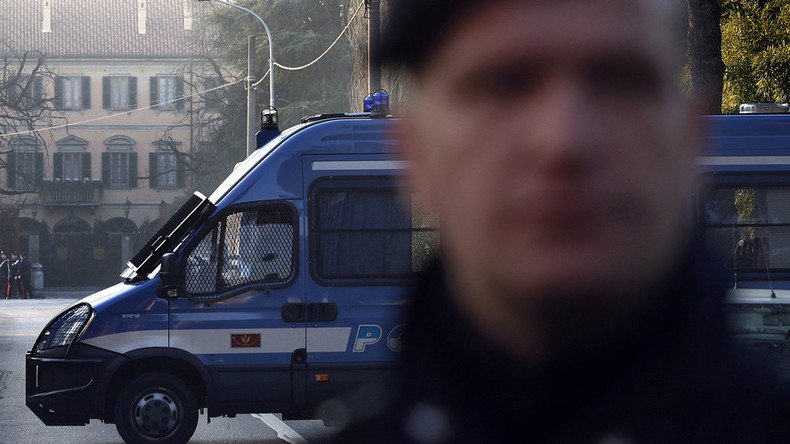 Police in Milan were left red faced after thieves managed to rob a bank, even though they had received warnings from local residents that something fishy was going on in the vicinity.
The heist was pulled off on Friday as four robbers who had dug a tunnel under the bank waited for the employees to arrive at around 9:30 am and then forced them to open the vault at gunpoint.
The thieves, who all had their faces covered, quickly emptied the safety deposit boxes and made their way back through the tunnel with their loot. Police arrived at the scene too late, as the bank robbers had already made their getaway, the La Stampa newspaper reported.
Even more embarrassing for law enforcement officers, local residents had warned them that something odd was going on around the building almost a week before the robbery took place.
"We began hearing noises on Sunday evening. We were jokingly saying to each other, 'Are they robbing the bank?'" one unnamed resident said, as cited by AFP.
"On Monday one of us went to the bank to warn them about the tremors we had felt. Others went to the nearest police station on Tuesday because the sounds had not stopped."
The night before the robbery, local residents said that "even the pavement outside was shaking."
It has not been revealed how much was stolen from the bank, nor is it known how long the robbers spent digging the tunnel.
You can share this story on social media: