Ecuador allows Sweden to interview WikiLeaks co-founder Assange in its London embassy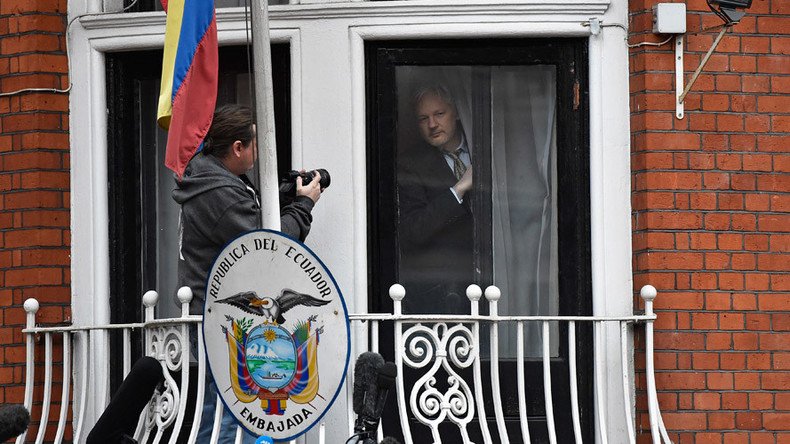 Sweden has made a formal request to interview Assange in Ecuador's London Embassy, four years after the initial offer from Ecuadorian authorities. The deal was struck on Wednesday.
The agreement was apparently reached after Ecuador's attorney general okayed the Swedish government's request, made back in June, to interview the WikiLeaks founder.
"In the coming weeks a date will be established for the proceedings to be held at the Embassy of Ecuador in the United Kingdom," according to a communique released by Ecuador's Foreign Ministry, as quoted by Telesur media outlet.
READ MORE: Wikileaks offers $20k reward over dead DNC staffer, but won't confirm he leaked emails

Assange has welcomed Ecuador's move to let Swedish prosecutors interview him at the Ecuadorian embassy in London, Melinda Taylor, a member of Assange's legal team, told Sputnik.
"Obviously, Mr. Assange welcomes it but it doesn't cure the harm he suffered," Taylor said.
"Under Swedish law, it's a fundamental procedure. The reason why this hasn't occurred previously is because of the Swedish prosecutor's refusal of Ecuador's invitation. And this is something that should have happened five years ago," Taylor added, as quoted by Sputnik.
Julian Assange has been living in the building of the Ecuador's embassy since 2012. The 44-year-old was granted asylum due to his concerns that he would be extradited to Sweden, and then to the US.
In February, the UN ruled that Assange has been the victim of arbitrary detention "by the Governments of Sweden and the United Kingdom."
Prior to 2012, Assange had spent 550 days under house arrest.
The Ecuadorian authorities say they have been urging Swedish prosecutors to interview Assange since 2012.
"For more than four years, the government of Ecuador has offered to cooperate in facilitating the questioning of Julian Assange in the Ecuadorean Embassy in London, as well as proposing other political and legal measures, in order to reach a satisfactory solution for all parties involved in the legal case against Julian Assange."
They added that the Ecuadorian government "reiterates its commitment to the asylum granted to Julian Assange in August 2012, and reaffirms that the protection afforded by the Ecuadorian State shall continue while the circumstances persist that led to the granting of asylum, namely fears of political persecution."
You can share this story on social media: