Real 'Godfather'? Italy disbands Corleone town's mafia-infiltrated govt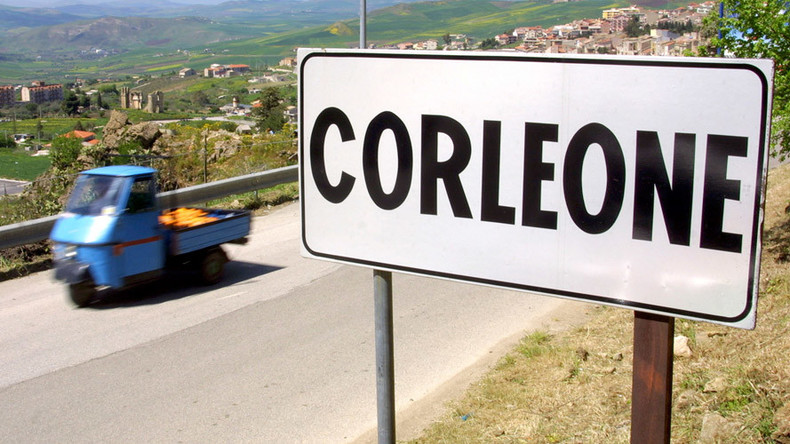 Italy has sacked the government of a small Sicilian town of Corleone after uncovering its close links to a local mafia group. The town, famous for its links to Cosa Nostra, was also the hometown of the fictional "Godfather."
After the dissolution of the municipal government, the town will be controlled directly by Italy's Interior Ministry.
Corleone, which means the "heart of the lion," got a global mafia reputation after it was mentioned as a hometown of the Godfather in Francis Ford Coppola's films, based on the Mario Puzo novel.
However, Corleone is also the birthplace to real-life mafia figures such as Jack Dragna, Tommy Gagliano, Michele Navarra, Giuseppe Morello, Luciano Leggio, Salvatore Riina and Bernardo Provenzano.
Riina, 85, and Provenzano, 83, were local mafia bosses, who took control of Sicily's Cosa Nostra in the 1980s following a violent mob war that allegedly killed around 1,000 people.
Both were eventually arrested after many years of running away from authorities. Provenzano passed away last month, while Riina is still serving a life sentence.
The tiny town of about 12,000 people has a difficult relationship with the past. It has been trying to overcome its "mafia" reputation by opening up an anti-mafia museum. However, allegations of corruption and links to the criminal world are still very popular.
Italy's move to shut down the town's local government is just the latest one amid over 212 such dissolutions for mafia links since 1991. It also comes after similar crackdowns earlier this week in Arzano, which is located near Naples, as well as in Bovalino and Tropea, which are in Calabria.