New German security law to target medical confidentiality, dual citizenship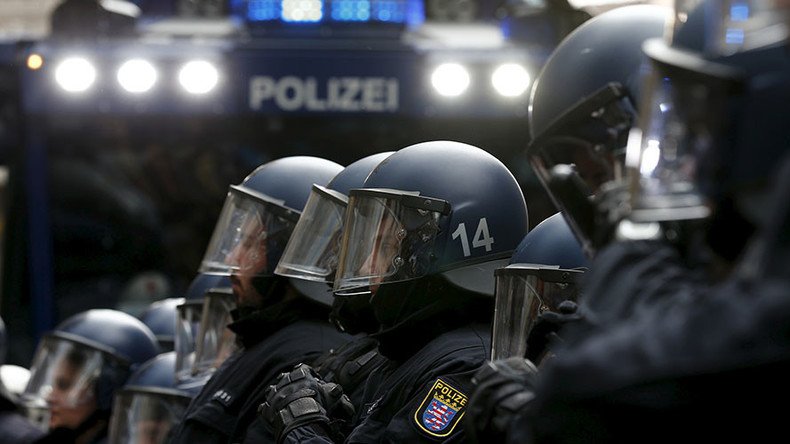 Following a recent spate of attacks, Germany's leading coalition parties are readying a set of new security laws to fight extremism which will include measures accelerating deportations, abolishing dual citizenship, and loosening medical confidentiality.
German Interior Minister Thomas de Maizière has put together proposals from several political parties to create an updated catalogue of counterterrorism measures and legislation aimed at curbing domestic extremism that will be presented on Thursday, Bild reports.
As Interior Minister De Maizière reportedly wants to deal with foreign troublemakers and offenders in an effective manner, deporting undesired migrants will become a quick and unhindered procedure, and asylum applications will be considered much more quickly as well.
The new laws will also change some long-standing policies, such as respecting doctor-patient confidentiality. In fact, under the new legislation, health professionals will be obliged to report on their patients if they suspect them of having committed a crime or think they might be planning one.
The Interior Minister reportedly plans to make his EU colleagues sign a Berlin Declaration on security, that is believed to include a ban on financing of mosques by extremist organizations, the abolition of dual citizenship, and a ban on full-face veils that are widely worn in some Muslim countries.
A further ramping up of internal security is planned to be discussed at a ministerial meeting on August 18.
According to the Kölner Stadt-Anzeiger media outlet quoting leading coalition parties, the package to be presented by de Maizière is likely to be adopted during this term, as it does not require the Bundesrat's consent.
The Union (the coalition of Christian Democratic Union and Christian Social Union in Bavaria) wants to beef up internal security by adding 15,000 new police officers on both the local and federal levels from 2015 to 2020, who should be armed with rifles and wear body cameras. In addition, more CCTV cameras will be installed in public places and transport hubs, the Union said in a statement.
"Given the assassination of Würzburg, we need more presence of federal police in trains, train stations, and airports," the statement reads, pointing out at the dangers presented by internet crimes and illicit activities in the Darknet.
It has been proposed that "non-German hate preachers" be expelled from the country immediately and that the German citizenship of citizens who have joined terrorist organizations to fight abroad be revoked if they have a passport from any other country.
In addition, the Union Home Secretary is demanding the creation of a Cyber Defense Centre at the Bundeskriminalamt (BKA), justifying data retention by arguing that sometimes 14-year-old suspects need to be investigated.
According to Frankfurter Allgemeine Zeitung, ministers representing the Union in the German government also would like the law permitting dual citizenship to be rescinded, citing it as "a major obstacle to integration" for newcomers.
The debate surrounding dual citizenship flared up with renewed force following a mass rally in support of Turkish President Recep Tayyip Erdogan in Cologne, which prompted the Union to suggest that those who want to get involved in the politics of foreign governments should leave Germany.
You can share this story on social media: