Pakistan hospital blast kills up to 93, at least 120 injured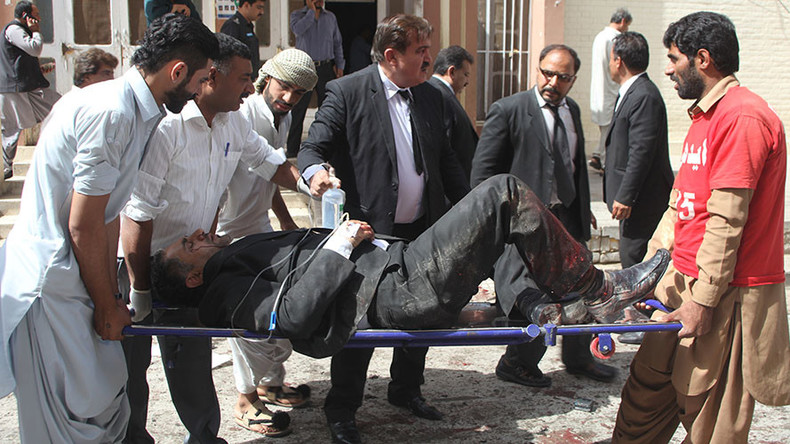 Casualties from a terrorist attack in Baluchistan, Pakistan, have risen to at least 70, with some media reporting as many as 93 casualties and over 120 wounded, citing health officials.
It comes after an explosion rang out at the entrance of a hospital's emergency ward, apparently targeting lawyers.
As confirmed earlier, most of the victims were lawyers and journalists who had gathered at the hospital following the killing of the former president of the Baluchistan Bar Association, Bilal Anwar Kasi. Authorities believe the blast was intended for those who had gathered to accompany Kasi's body.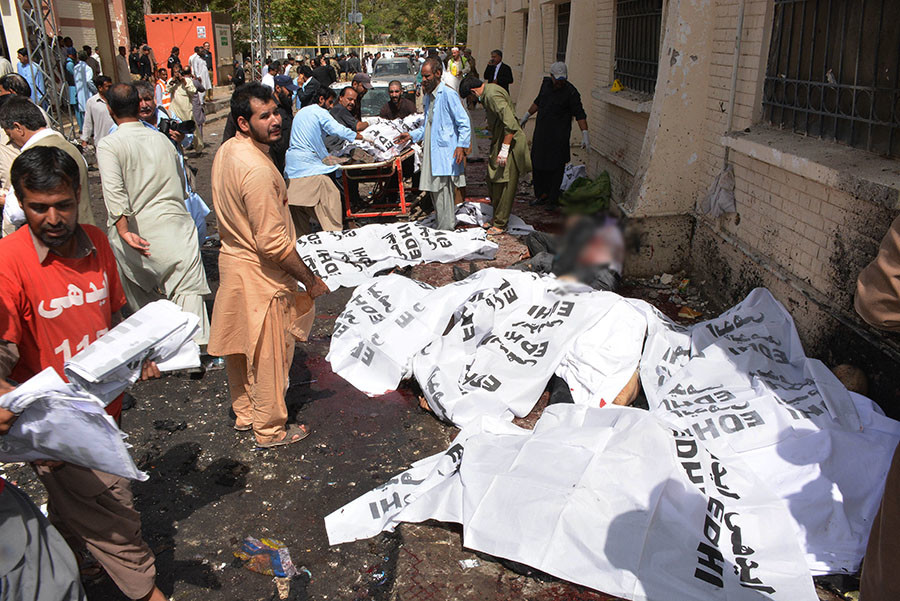 The Khorasan province branch of Islamic State (IS, formerly ISIS/ISIL) has claimed responsibility for the attack. The group and other militants have been known to routinely target government and security forces in the province.
Newly released footage shows a chaotic scene of security and medical personnel working to secure the area and transport the injured to hospitals, while dozens of bodies lay in pools of blood. Journalists with Dunya news agency, which covered the death of Kasi, were among those injured.
Prime Minister Nawaz Sharif has issued a statement expressing "deep grief and anguish over the loss of previous human lives."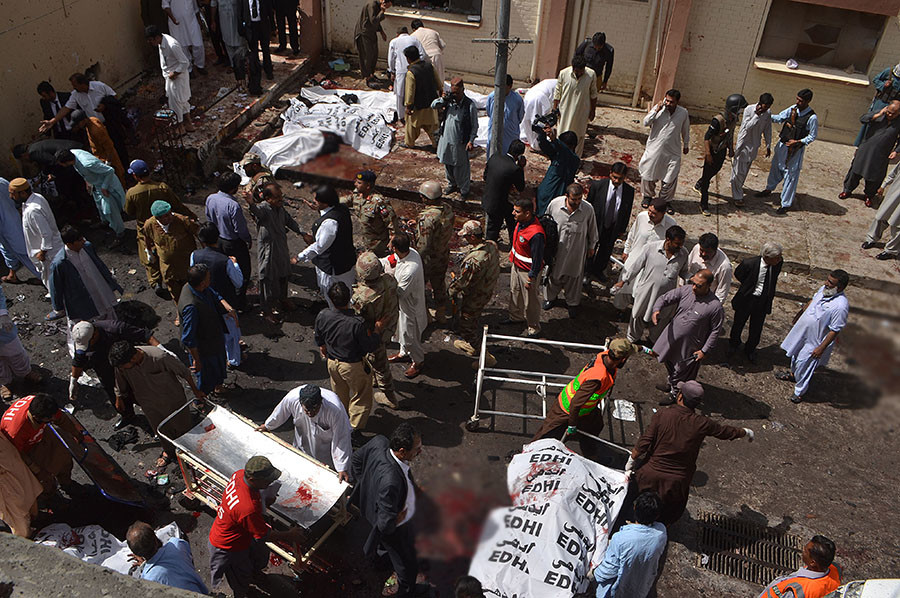 Earlier, Baluchistan Home Secretary Akbar Harifa said "the blast took place after a number of lawyers and some journalists had gathered at the hospital" following Kasi's shooting death on Monday morning.
Before IS claimed responsibility, Pakistani authorities accused India's Research & Analysis Wing (RAW) intelligence agency of staging the attack in an effort to sabotage peace in volatile Baluchistan.