Tried to join ISIS? Cleared 'getaway driver' of Charlie Hebdo attacks detained again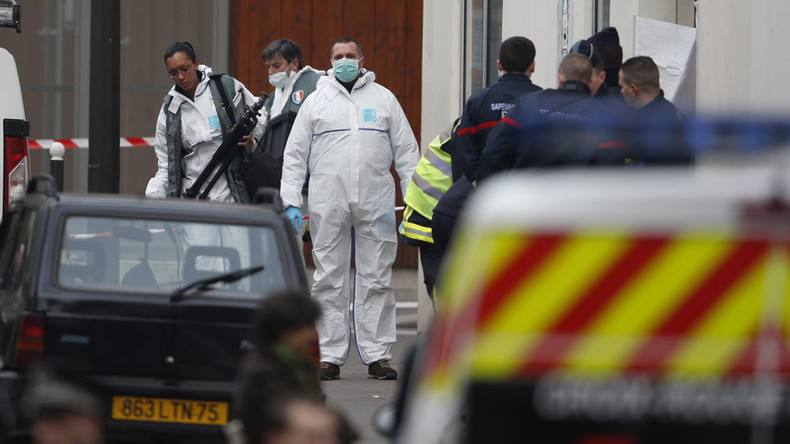 A student, who was earlier cleared of being an accomplice in the January 2015 Charlie Hebdo attacks in Paris, has been detained in Turkey on suspicion of trying to join Islamic State (IS, former ISIS/ISIL).
Mourad Hamyd was intercepted in Turkey on July 28 as he was trying to travel to Syria to join IS, the French Journal du Dimanche weekly reported on Saturday.
The French student is a brother-in-law of Cherif Kouachi, one of the Charlie Hebdo attackers.
Hamyd was unarmed when arrested, although he had military dress, gloves and sturdy shoes in his travel bag. The contents of his phone and laptop, which were found in his backpack, also were revealing of his intention to join the terrorist organization, French intelligence sources told Journal du Dimanche. This was later confirmed by the French police to AFP.
The student, who remained on the French terrorist watch list despite being earlier cleared of any terrorism-related charges, was deported to Bulgaria, where he still remains in custody awaiting his return to France, according to French media reports.
Meanwhile, an anti-terrorism prosecutor in Paris opened a judicial investigation against Mourad and issued a European arrest warrant for his capture.
On July 25, Hamyd was reported "missing" by his family. The Charleville-Mezieres prosecutor confirmed that the man had just finished his first year of a science and technology course at a university.
Back in 2015, Mourad was declared a prime suspect in Charlie Hebdo attack case hours after two brothers, Said and Cherif Kouachi killed 12 people and injured 11 more in an attack on the satirical magazine in Paris. Police believed he was a getaway driver, who helped the attackers flee the scene.
Hamyd handed himself to police in his home town of Charleville-Mezieres on January 8 and provided an alibi. He also said he did not want to be associated with "these barbaric crimes" and claimed he had only distant relations with his older sister and her husband.
His friends were quick to defend Mourad. They launched a social media campaign under the hash tag #MouradHamydInnocent and confirmed his alibi by saying that Hamyd, who was a teenager at that time, was in school when the attacks took place. As a result, he was cleared of all charges and released.
"I'm in shock, people said horrible and false things about me without verification," he told French media several days after his release, adding that he just "hoped this does not taint [his] future" and stressing that he "has nothing to do with this story" and wants his name to be "washed."