German police find alleged gunman unarmed and 'almost asleep' in pub basement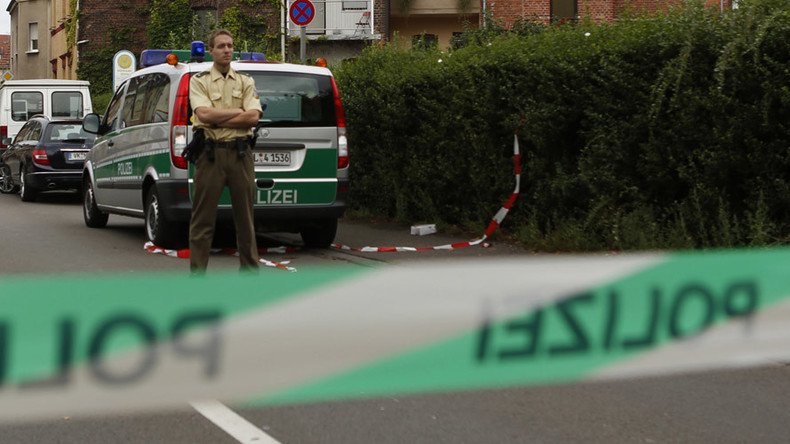 A German police counter-terrorism unit was scrambled to storm a pub after a man, who was at first believed to be armed, barricaded himself inside. He was later found to be almost sleeping in a basement and is said to have mental problems.
The police were deployed after reports that an armed man, who was covered in blood, had barricaded himself in a pub called "Dubrovnik" in the western German city of Saarbruecken. Initial reports from the scene said that the man had ordered the staff out and took no hostages.
A heavily armed police counter-terrorism unit, SEK, arrived at the scene with nearby streets in being cordoned off.
Shortly after the police operation started, negotiators and psychologists tried to establish communications with the man, according to the German media. Later, it was revealed that the man demanded to speak with his wife and "talked mad things," according to Bild.
A police official told Reuters that the man seemed to be psychologically disturbed and there was no reason to believe the incident was terrorism-related.
Bild was showing live footage from the site, in which a street was cordoned off and a police vehicle was also seen in the area.
Later in the day, local police said the operation in the city appeared to be over.
The counter-terrorism team entered the building and found the man inside, lying "almost asleep" in the basement, unarmed and only slightly injured, according to the Saarlaendische Rundfunk radio station.
The man was known to the police, and he is believed to be the son-in-law of the restaurant's owner. He is originally from Macedonia, but has lived in Germany for a long time, officials said.
He was subsequently taken to a hospital where he will undergo a psychological evaluation, the police said. Neither his identity nor the motives are known so far.
You can share this story on social media: